Welcome to the results of our 2019 Best Half Marathons in the U.S. poll! Here we crown the top half marathon in every U.S. state as chosen by you, the runners. THANK YOU to all who voted or posted your reviews — your overwhelming support enabled us to compile this list with confidence.
Thanks also to those of you who shared your write-in candidates and hidden gems; we'll be featuring those in a future article.
Now though, without further ado, we present our authoritative "runners choice" list of the best half marathons by state. We hope you'll add some of these to your own wish list! 👏
You can also view the full list organized by month.
---
Best Half Marathons in the U.S. by state
Rocket City Half Marathon
Huntsville, AL (Dec)
Nicknamed "Rocket City" for its affiliation with the aerospace industry, Huntsville is a stellar venue from which to launch your 13.1-mile mission. Starting alongside Big Spring Park, the flat and sinuous course immediately merges with and follows the second half of the marathon course through residential neighborhoods as well as the Botanical Gardens and the U.S. Space and Rocket Center, where runners pass directly under the Space Shuttle Orbiter Pathfinder. Registration is limited to half the number of marathon registrants (get it?) and does sell out quickly, so get in early or risk missing out. With its impeccable course markings and "astro"rdinary support, Rocket City will give you the boost(er) you need to end your racing year on the right foot.
Runner-up: Mercedes-Benz Half Marathon (discontinued)
Anchorage Mayor's Half Marathon
Anchorage, AK (Jun)
Get ready to see the light (and lots of it) at this summer celebration in Alaska's largest city. Held the weekend nearest the summer solstice when daylight approaches 20 hours per day, Anchorage Mayor's has more the feel of an intimate trail race (off-road section included) than a big-city road half marathon. "Gorgeous views" of Cook Inlet and the Chugach Mountains help take your mind off the hilly course, though don't get too distracted since you'll want to watch for early-morning moose or bears out strolling the Tony Knowles Trail. With distances ranging from a free kids mile to the full 26.2, AMM is a "great destination race" for the entire family to run together and "take in the beauty of Alaska."
Runner-up: Anchorage RunFest (Skinny Raven Half Marathon) (Aug)
RunSedona
Sedona, AZ (Feb)
Named one of the "10 Most Beautiful Places in America" by Good Morning America, Sedona has emerged as a popular "racecation" destination for runners eager to kick off their racing year and escape the dead of winter back home. The out-and-back course features a stunning backdrop of stark desert landscapes and red sandstone formations accentuated by the warm light of the rising sun. And if the Red Rocks of Sedona don't leave you breathless, the route's challenging "Swiss Alps profile" just may — all of which make the commemorative finisher's shirt you'll receive at the finish line that much sweeter. RunSedona is a recommended winter getaway for first-timers, traveling runners and 50 Staters alike.
Runner-up: Lake Powell Half Marathon (Oct)
Little Rock Half Marathon
Little Rock, AR (Mar)
Yes, it's the largest race in the state's largest city, but it's the sheer size of its finisher medals that solidifies Little Rock's reputation as the go-to half marathon in Arkansas. Proud finishers annually share photos of their oversized bling on social media, prompting oohs and aahs from amazed followers. Little Rock's appeal goes beyond the bling, though, as the event welcomes both runners and walkers, promising "a race for every pace" on its hilly and historic course. And the CICs (Chicks in Charge, as race directors Geneva Lamm and Gina Marchese Pharis are affectionately known) clearly enjoy hosting their annual running party, as evidenced by their entertaining "theme reveal" videos, which bring a smile to even the most serious competitor's face.
Runner-up: RussVegas Half Marathon (Apr)
Monterey Bay Half Marathon
Monterey, CA (Nov)
With a victory in the Golden State, the Monterey Bay Half follows in the winning footsteps of its celebrated sister race, the Big Sur International Marathon. And for good reason — like BSIM, finishers hail Monterey Bay as a "must-do, bucket-list type race" with a "great coastal course." Unlike Big Sur's hilly profile, however, MBHM's flat, fast route appeals to first-timers as well as runners in search of a personal best. The dramatic course hugs the coastline, leading runners past historic Cannery Row (popularized by the 1945 John Steinbeck novel) and the world-famous Monterey Bay Aquarium as waves crash against the rocky shore. And all runners who finish within the 3½ hour time limit receive MBHM's distinctive, locally hand-crafted ceramic finisher medallion.
Runner-up: Rock 'n' Roll San Diego (Jun)
Pikes Peak Ascent
Manitou Springs, CO (Sep)
Looking for the ultimate runner's high? Look no further than "America's Ultimate Challenge." As its nickname suggests, Pikes Peak is widely acknowledged as the nation's toughest half marathon, boasting an average grade of 11% across 7,815 feet of elevation gain with its finish line at the summit, 14,115 feet above sea level. That said, be sure to look up from your shoe tops as this may be "the most beautiful race" you'll ever run. Space considerations on the narrow dirt-and-gravel Barr Trail limit the field size to fewer than 2,000 ascenders, each of whom must meet a qualifying standard to gain entry. Still not intimidated? High-altitude masochists with iron quads can earn the title of Pikes Peak Doubler by completing the Ascent on Saturday followed by the full marathon on Sunday.
Runner-up: REVEL Rockies (Jun)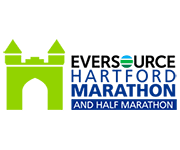 Hartford Half Marathon
Hartford, CT (Oct)
The biggest race day in Connecticut is a New England favorite and "always an excellent experience." Now in its 27th year, Hartford is a well-oiled machine with respect to race logistics, a fact which earns the event particularly high marks for production. The route features modest hills and a diverse mix of commercial and residential scenery, including a stretch alongside and through Elizabeth Park which is listed on the National Register of Historic Places. Finishers agree that running beneath the imposing Soldiers and Sailors Memorial Arch with its twin brownstone towers in the home stretch is a course highlight, while more leisurely participants should note the race's strict 3-hour time limit.
Runner-up: Gulf Beach Half Marathon (Sep)
Rehoboth Beach Seashore Half Marathon
Rehoboth Beach, DE (Dec)
Enjoy the beach and boardwalk without the crowds at this late-season half marathon in Delaware's "most visited city." Situated on the Atlantic Coast, Rehoboth Beach draws enthusiastic runners with its flat and scenic course, which starts near the town's unassuming City Hall before traversing mature conifer forests, wetland habitats and the occasional residential neighborhood. Finishers tout the bustling after-party (free with race registration) which includes unlimited food and three beer tickets. And the town's eclectic assortment of colorful cottages, funky shops and charming restaurants appeal to runners and non-runners alike. Looking for a fast half marathon in a coastal setting? Come "sea" what all the fuss is about in Rehoboth Beach.
Runner-up: Delaware Marathon Running Festival (Apr)
Walt Disney World Half Marathon
Lake Buena Vista, FL (Jan)
Founded in 1994, runDisney's flagship event is an annual winter favorite. After all, who can resist an event that justifiably bills itself as "the most magical race weekend on Earth"? Starting and finishing at Epcot, the flat and fast course winds its way through the Magic Kingdom past Cinderella Castle, the Partners Statue and Seven Seas Lagoon highlighted by photo ops with beloved Disney characters. And the weekend's hottest ticket may be the Dopey Challenge, in which participants complete the 5K, 10K, half marathon and marathon on four consecutive days to earn each individual finisher medal plus the coveted Goofy's Race and a Half Challenge Medal (for the half marathon and marathon) and Dopey Challenge Medal. Gawrsh!
Runner-up: Space Coast Half Marathon (Nov)
Rock 'n' Roll Savannah (discontinued)
Savannah, GA (Nov)
Few destinations can boast the romantic charm and timeless hospitality of Savannah, which explains why its Rock 'n' Roll event is a popular choice among runners. Starting in front of City Hall alongside the Savannah River, the flat course showcases Savannah in all its photogenic glory, from its downtown Historic District to its Victoria-era architecture to the soaring spires of the Cathedral of St. John the Baptist. And one of the city's most photographed landmarks, the Forsyth Park fountain, awaits near the finish line in (you guessed it) Forsyth Park. For 13.1 of the most charming miles in America, the "Hostess City of the South" will win you over with her alluring mix of Southern elegance and antebellum beauty, complemented by Rock 'n' Roll's trademark race day celebration.
Runner-up: AthHalf (Oct)
Kaua'i Half Marathon
Koloa, HI (Sep)
With its soul-satisfying blend of natural beauty and "wonderful Aloha Spirit," it's clear why the Garden Isle is a perennial favorite among traveling runners and 50 Staters. The blow of a ceremonial conch shell starts runners on their breathtaking journey through lush green countryside accented by mist-shrouded mountaintops. The course climbs gradually upward toward its midway point and a mile-long eucalyptus tree tunnel before looping back down toward the coastline where sparkling ocean views welcome all finishers. Of course, one person's tropical paradise is another person's race day sauna, so prospective runners will be relieved to know the organizers keep 9,500 pounds of ice on hand to offset the heat and humidity.
Runner-up: Maui Oceanfront Half Marathon (Jan)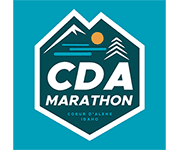 Coeur d'Alene Half Marathon
Coeur d'Alene, ID (May)
Runners who prefer their half marathons on the scenic side will appreciate this diamond in the Gem State. Situated on the shores of its namesake lake, the resort community of Coeur d'Alene is a popular choice for a destination race, with recreational and leisure activities for the entire family. The moderately rolling course plays to its strengths, hugging the shoreline of pristine Lake Coeur d'Alene and the Spokane River for much of its 13.1 miles before finishing where it started in McEuen Park. Factor in CDA's ideal May running weather, friendly volunteers and Pacific Northwest hospitality, and in the words of one finisher, "You can't ask for a more beautiful course to run on."
Runner-up: Famous Idaho Potato Half Marathon (May)
Quad Cities Mel Foster Co. Half Marathon (★ Top vote-getter ★)
Moline, IL (Sep)
Four cities + three bridges + two states = one memorable half marathon along the Mississippi River. Your two-state tour starts with a bridge crossing into Iowa, followed by nine miles in the Hawkeye State before crossing back over the river, through the Rock Island Arsenal Army Base, and into Moline to finish where you started. Given its slogan of "Run the River" there's no question as to the centerpiece of this event, with much of the flat and picturesque course paralleling the mighty Mississippi. Finishers rave that "every year it gets better" and that QCM Is "always well organized" and "very friendly," case in point Race Director Joe Moreno, who after more than 20 years at the helm still makes an effort to high-five every runner who crosses the finish line.
Runner-up: Chicago Half Marathon (Sep)
OneAmerica 500 Festival Mini-Marathon (Indy Mini)
Indianapolis, IN (May)
Ask Indiana runners "Hoosier favorite half marathon?" and the consensus is clear: it's the Indy Mini. Annually one of the nation's largest half marathons with more than 20,000 finishers, the Indy Mini garners praise as a "fantastic race" and "always a good time" thanks to race production that consistently fires on all cylinders. The event lives up to and embraces its billing as "The Greatest Spectacle in Running" with on-course entertainment ranging from rock bands to gospel choirs to cloggers. And as part of the city's 500 Festival, the hands-down (and face-down) highlight of the course is a 2½-mile lap around the legendary Indianapolis Motor Speedway with the opportunity for runners to "kiss the bricks" like an Indy 500 winner.
Runner-up: Indianapolis Monumental Half Marathon (Oct)
Des Moines Half Marathon
Des Moines, IA (Oct)
Not only is Des Moines the dominant half marathon in Iowa, it's also one of des best in des Midwest as indicated by its glowing reviews on RaceRaves. Starting on the MLK Jr. Pkwy Bridge and finishing in the shadow of the Polk County Courthouse, the tree-lined route through residential neighborhoods and local green spaces avoids the rolling hills of its 26.2-mile counterpart. Highlights include a lap of Water Works Park and Gray's Lake with the city skyline beckoning in the distance. And a shout-out to the good-natured, supportive volunteers who patrol the course on bikes, effectively acting as mobile aid stations. One half marathon per weekend not enough? Runners who accept the I-35 Challenge commit to tackling Kansas City (see below) and Des Moines on consecutive days.
Runner-up: Drake Road Races (Apr)
Running with the Cows
Bucyrus, KS (May)
"You race it once, I can guarantee you will come back" says one finisher of this hidden gem of the heartland. RWTC starts and finishes at Queen of the Holy Rosary Catholic School (for which the event is an annual fundraiser) with a rural course featuring miles of bucolic countryside. Along the way, "super friendly" volunteers help you conquer the rolling hills with the help of — you guessed it, more cowbell. But as gratifying as the scenery is, the organizers may save the best for last with a post-race "smorgasbord" that includes allergy-friendly options. And as one reviewer notes, "How many races can you attend where you can actually kiss a calf after?" For an "udderly" irresistible half marathon with huge com"moo"nity support, RWTC may be the most fun you'll "heifer" have on race day.
Runner-up: Garmin Half Marathon in the Land of Oz (Apr)
Run the Bluegrass
Lexington, KY (May)
Celebrating its tenth year in 2020, "America's prettiest half marathon" treats its runners to a 13.1-mile tour through the heart of Kentucky Thoroughbred country. Starting and finishing at Keeneland (a National Historic Landmark), the idyllic loop course passes more than a dozen Thoroughbred farms with 2+ miles along Old Frankfort Pike, named "one of the ten best scenic drives in the United States." And if hills pay the bills, the relentlessly rolling terrain will have you fully solvent by the time you reach the finish. Reviewers tout RTB as "top notch all around" while singling out the finisher medal, calling it "awesome," "stunning" and "by far my favorite in my collection!" When it comes to hosting a race that "should be on everyone's half marathon to-do list," Run the Bluegrass doesn't horse around.
Runner-up: Kentucky Derby Festival miniMarathon (Apr)
Rock 'n' Roll New Orleans (discontinued)
New Orleans, LA (Mar)
If you're searching for a high-energy city that delivers a "fun and entertaining" half marathon, the Big Easy does it. And while Rock 'n' Roll events tend to elicit mixed reviews, one long-time RnR runner calls the company's perennially popular New Orleans offering "the best I've participated in." The pancake-flat course showcases the city's eclectic neighborhoods and antebellum architecture, most notably its collection of Southern mansions along the route's out-and-back section on St. Charles Ave. And naturally, no half marathon here would be complete without a mile through the French Quarter, home to Jackson Square and historic St. Louis Cathedral (the nation's oldest cathedral) plus a NOLA favorite, Café du Monde. Run now, café au lait-ter!
Runner-up: Louisiana Half Marathon (Jan)
Shipyard Old Port Half Marathon
Portland, ME (Jun)
Maine's largest city knows how to throw a scenic, celebratory running pahty. Shaped like a bent lollipop, the modestly hilly half marathon route spans Portland's west and east ends, with the stem of the lollipop showcasing the city's colonial and Victorian architecture as well as its historic waterfront, and the head of the lollipop representing the 3½-mile lap around Back Cove where runners enjoy panoramic views of the city skyline. Finishers warn you'll want to watch your footing in the final ¼ mile, lest one wrong step on the cobblestone-lined home stretch ruin the best-laid post-race plans. After all, it's the after-party that makes the Old Port Half "an all-around festive event" with live music plus pizza, ice cream and two free beers courtesy of the title sponsor.
Runner-up: Mount Desert Island Half Marathon (Oct)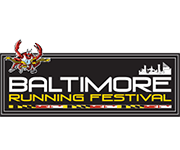 Baltimore Running Festival
Baltimore, MD (Oct)
When the organizers call Baltimore's annual event a "running festival," they mean it. This celebration of Charm City features race distances from 0.05K (yes, you read that right) to 26.2 miles, with the 13.1-miler starting and finishing in Inner Harbor, the city's popular tourist hub. From there, the challenging course leads runners on a tour of hilly Baltimore neighborhoods highlighted by a loop of Patterson Park and Lake Montebello, before returning to Celebration Village where festivities and post-race refreshments (including a local favorite, crab soup) await. Got a thing for bling? Runners who complete both the 5K and half marathon earn a special BaltiMORON medal. If you're looking for a fun urban half or a Maryland option for your 50 States quest, Baltimore won't leave you crabby.
Runner-up (tie): Annapolis Running Classic (discontinued), Frederick Running Festival (May)
Cape Cod Half Marathon
Falmouth, MA (Oct)
U.S. News & World Report calls the fall season "one of Cape Cod's best-kept secrets," as temperatures cool and hotels drop their rates. As such, it's the perfect time to roll out the red carpet for runners. The flat (but for one short, steep hill), out-and-back course features dazzling views of Martha's Vineyard Sound, while inland stretches past classic Cape Cod homes and fiery fall foliage offer a change of pace from the exposed coastline. And though Cape Cod's late October weather can be unpredictable, finishers rave that its stalwart volunteers are "amazing" and "second to none." For the full Falmouth running experience, the Clam Chowdah Challenge offers exclusive swag to runners who complete the half marathon on Saturday followed by the marathon on Sunday.
Runner-up: Boston's Run to Remember (May)
Detroit Free Press/TCF Bank Half Marathons
Detroit, MI (Oct)
To cross, or not to cross? That is the question facing half marathoners at Michigan's fall favorite. The Freep (as locals affectionately know their race) offers two separate half marathon options: the U.S.-Only Half, which navigates commercial and residential neighborhoods of Detroit including a loop on Belle Isle, and the more popular International Half, which crosses the Ambassador Bridge into Canada before returning stateside via the Detroit-Windsor Tunnel (a stretch billed as "the world's only underwater mile"). As a bonus, International Halfers profess to being "awed" by the "amazing views" of sunrise over the Detroit River. So if the idea of visiting Canada on foot piques your interest, then cross that bridge when you get to it in the Motor City.
Runner-up: Traverse City Track Club Bayshore Half Marathon (May)
Garry Bjorklund Half Marathon
Duluth, MN (Jun)
Runners who prefer their scenery aquatic will delight in Duluth. Named for former Minnesota Olympian and 2:10:20 marathoner Garry Bjorklund, this point-to-point course along MN-61 follows the second half of the marathon route, hugging the shoreline of Lake Superior before finishing on the streets of Duluth. And the lake isn't the only thing that's superior, as finishers rave about the "wonderful crowd support" and "spot-on perfect and friendly" race production. Plus, the race website makes it easy to plan your Duluth getaway with race dates listed out to the year 2040. Be aware that local hotels, knowing they have a captive audience, do raise their rates significantly for race weekend. That said, when it comes to hosting a scenic destination event, Grandma's knows best.
Runner-up: Bemidji Blue Ox Half Marathon (Oct)
Hattiesburg Half Marathon (★ Write-in winner ★)
Hattiesburg, MS (Apr)
Formerly the Rise & Shine Half, Hattiesburg is a vivid example of a small-town race with big-time heart. Not included on our original list of Mississippi options, the race received more than enough write-in votes from verified finishers to propel it to victory in the Magnolia State. Starting and finishing at the historic Hattiesburg Saenger Theater, the flat course leads runners on a tour of the city highlighted by a loop around Kamper Park (home to the Hattiesburg Zoo), a two-mile straightaway along the wooded Longleaf Trace pedestrian trail, and a visit to the University of Southern Mississippi campus in the full flush of spring. Participants can elect to run for charity (and earn sweet race swag) or simply feel good knowing that 14 local charitable organizations receive a portion of all registration fees.
Runner-up: Mississippi Blues Half Marathon (Feb)
Kansas City Half Marathon
Kansas City, MO (Oct)
Ask about the Show-Me State, and runners will gush about the City of Fountains. The half marathon course spotlights well-manicured parks, historic neighborhoods and local landmarks including the Negro Leagues Baseball Museum and J C Nichols Memorial Fountain. Finishers applaud the "most amazing volunteers" and "flawless" production, while noting you'll want to "train on hills!" And though it's easier said than done, save your best for last because your 13.1 miles finish on a sharp downhill under the watchful eye of the National World War I Museum and Memorial, followed by complimentary BBQ and beer at the Finish Live Festival. Half marathon masochists who accept the I-35 Challenge earn exclusive swag by tackling Kansas City and Des Moines (see above) on consecutive days.
Runner-up: GO! St. Louis Marathon (Apr)
Glacier Half Marathon
Kiowa, MT (Jun)
"Breathtaking." "Gorgeous." "Overwhelmingly beautiful." You may find yourself short on superlatives to describe this 13.1-mile masterpiece from the team at Vacation Races. Even VR acolytes praise the Glacier Half as the "prettiest course in the country." Granted, the payoff doesn't come easy with 1,000 feet of elevation gain in the first five miles, but your fatigue will quickly be forgotten thanks to "spectacular views" of "snow-capped mountains, beautiful valleys, amazing lakes" and even the occasional black bear sighting. From its high point of nearly 6,000 feet in mile 5, the paved course heads back down Looking Glass Highway to finish at historic Glacier Park Lodge. If the promise of Big Sky Country appeals to you, the sky doesn't get any bigger than in Glacier County.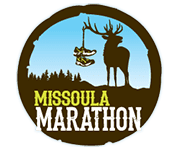 Missoula Half Marathon
Missoula, MT (Jun)
Big Sky Country features eye-popping nature and one of the most beloved half marathons in the U.S. As evidenced by its rhapsodic reviews on RaceRaves, Missoula gets everything right, from pre-race communication to breathtaking scenery to spot-on support. Merging with the second half of the marathon course, the tranquil route crosses photogenic Maclay Bridge (listed on the National Register of Historic Places) and enters residential Missoula where locals offer cooling sprinklers, enthusiastic support and even a piano serenade en route to a triumphant downtown finish. Strategically located between Glacier National Park to the north and Yellowstone/Grand Teton National Parks to the south, and with hospitality to spare, Missoula's "top-notch" event is a jewel of the Treasure State.
Runner-up: Governor's Cup (Jun)
Lincoln Half Marathon
Lincoln, NE (May)
A capital time awaits runners in Nebraska's capital city. Starting on the campus of the University of Nebraska–Lincoln, the half marathon course traverses gently rolling tree-lined roads, treating its runners to a loop of the city while showcasing local landmarks such as Union College, Irvingdale Park and the Nebraska State Capitol. Along the way, expect enthusiastic support from the National Guard and local community. All runners finish in a highlight moment on the 50-yard line of Memorial Stadium, home to the UNL football team and, during Cornhuskers home games, more people than all but two Nebraska cities (Lincoln and Omaha). Here friends and family can watch you enter the home stretch on the stadium's HuskerVision video screen, so smile and strike your best Heisman pose!
Runner-up: Good Life Halfsy (Oct)
Rock 'n' Roll Las Vegas
Las Vegas, NV (Feb)
It should come as no surprise the lone nighttime race on this list happens in Sin City. As the only private event to shut down the iconic Las Vegas Strip, Rock 'n' Roll Las Vegas offers an exclusive opportunity to experience its glitz and glamour. The race starts at sunset and travels the length of the Strip, with almost all of the route's 13.1 miles being run on Las Vegas Blvd before returning for a Vegas-style finish alongside The Volcano at The Mirage. Finishers call RnR Vegas "an unforgettable experience" and "one of the most fun races that I have ever done," although its late start time may present a singular circadian challenge for morning people or travelers from other time zones. For runners in search of a high-energy half marathon experience, Viva Las Vegas!
Runner-up: Rock Tahoe Half Marathon (Jun)
Smuttynose Rockfest Half Marathon
Hampton, NH (Oct)
With a name like Rockfest and a title sponsor like Smuttynose Brewing, you'd expect New Hampshire's favorite half marathon to host an epic post-race party. And while Rockfest rightfully prides itself on its festive finish line, the scenic seaside course is the real star of the show with miles of fast, flat running along the Atlantic Ocean and around the quaint coastal town of Hampton, highlighted by the New England fall foliage and an out-and-back across the Hampton Harbor Bridge, at one time the longest bridge in the country. Then it's time for the celebrated aftah-pahty in Hampton Beach, where finishers can partake of lobstah rolls, clam chowdah, vegetarian options, two free beers and all the live music they can shake a tired leg at.
Runner-up: Clarence DeMar Half Marathon (Sep)
OCNJ Half Marathon
Ocean City, NJ (Sept)
"OCNJ" is shorthand for "Ocean City, New Jersey," a popular seaside destination located on the Jersey Shore ten miles southwest of Atlantic City. The OCNJ Half is produced by the Ocean City Regional Chamber of Commerce to showcase "America's greatest family resort," and it does so admirably with strong community support, "fabulous ocean views" and "probably the most water stops ever." Finishers single out as course highlights the Longport Bridge crossing (twice) along with several miles on the boardwalk. And before you collect your hard-earned finisher medal depicting an OCNJ landmark, be sure to save some energy for a finish-line high five from Ocean City mascot Martin Z. Mollusk; to leave him hanging may make him crabby and make you look "shellfish." 🦀
Runner-up: Atlantic City Half Marathon (Oct)
Santa Fe Thunder Half Marathon (discontinued)
Santa Fe, NM (Sep)
Though its nickname in English sounds more like a Yoda-ism than a race tagline, the Santa Fe Thunder Half embraces the quirky charm and multicultural heritage of "The City Different." What other race starts with the blow of a kudu horn accompanied by African drummers? The sounding of the horn sends runners on an uphill trajectory that gains 300 feet over the first two miles at an altitude of 7,000+ feet. Luckily, it's all downhill from there as the course drops 1,300 feet over the next 11 miles, flanked by the Jemez Mountains to the west and the Sangre de Cristo Range to the east. A Camel Rock sighting helps weary runners get over the hump in mile 11, and locally handcrafted medals await all finishers. If you're tired of the same ol' same ol', then "The Race Different" is calling your name.
Runner-up: Bataan Memorial Death March – Honorary March (Mar)
Wineglass Half Marathon
Bath, NY (Oct)
Staged in the spectacular Finger Lakes region in the heart of East Coast wine country, Wineglass is one of the nation's premier destination half marathons and an excellent opportunity to run your personal best. The flat point-to-point course from Campbell (the midway point of the marathon route) to Corning follows quiet country roads awash in an explosion of fall colors, where four-legged locals like goats and horses turn out to greet the runners. Race swag includes a handcrafted glass finisher medal ("way too cool for words") and small bottle of sparkling wine with stemless wineglass, along with gift certificates compliments of the local businesses so you can shop 'til your drop — which after 13.1 miles and a celebratory glass (or two) of wine, may not take long.
Runner-up: United Airlines NYC Half (Mar)
Asheville Half Marathon at Biltmore Estate
Asheville, NC (Mar)
Situated on nearly 7,000 acres of private land in the Blue Ridge Mountains, Biltmore Estate is the perfect venue for a "unique, picturesque" half marathon. Run entirely on Estate grounds, the mostly paved and moderately hilly course guides runners past manicured gardens, through hardwood forests and along the French Broad River culminating with a visit to Biltmore House, the centerpiece of Biltmore Estate and, with four acres of floor space and 250 rooms, the largest privately owned home in the United States. Asheville is a course so nice, you'll want to run it twice — and you can with the Backyard to Backyard Challenge, in which runners complete the half marathon course on both Saturday and Sunday to earn bragging rights and exclusive swag.
Runner-up: Outer Banks Southern Fried Half Marathon (Nov)
Fargo Half Marathon
Fargo, ND (May)
Mention Fargo to anyone who has run it, and you're likely to be greeted with wide-eyed enthusiasm and regaled with reasons why you have to run this race. All roads on race day lead to (and from) the boisterous and climate-controlled Fargodome on the campus of North Dakota State University. From there, runners embark on a scenic tour of the city highlighted by stretches along the Red River (which separates Fargo from Moorhead, its sister city in Minnesota) and a visit to the historic Fargo Theatre in mile 10. Fargo attracts first-timers and seasoned half marathoners alike with its flat-as-it-gets elevation profile, cool May temperatures, and plenty of on-course support and entertainment. And did we mention the friendly Midwestern hospitality? Oh ya, you betcha!
Runner-up: Maah Daah Hey Trail Half Marathon (Jul)
Cincinnati Flying Pig Half Marathon
Cincinnati, OH (May)
Runners go hog wild for the Flying Pig, one of the most revered races in the country. Now in its third decade, Cincinnati's hometown half marathon earns rave reviews for embracing its namesake, with start corrals known as "pig pens", volunteers affectionately referred to as "grunts," and a "finish swine" where finishers collect pig-themed swag. The scenic urban course (which briefly crosses the Ohio River into Northern Kentucky) and "insane," "unbeatable" community support help distract from the "miles and miles of hills," while the Skyline Chili Challenges are a popular way for enthusiastic runners to bring home more bacon. In a state with no shortage of first-class running events, the Pig leaves other races pink with envy.
Runner-up: FirstEnergy Akron Half Marathon (Sep)
Route 66 Half Marathon
Tulsa, OK (Nov)
Anyone who has never used "fun" and "half marathon" in the same sentence has never run Route 66. From the confetti cannon that starts you off "feeling like you can conquer the world" to the "amazing community support" that makes you "feel like a rock star when you cross the finish line," Route 66 is "one of Oklahoma's biggest block parties." And no block party is complete without an unofficial aid station or two, sponsored by the "superb people" of Tulsa. The hilly course showcases Downtown Tulsa's Art Deco architecture along with the Gathering Place, a world-class riverfront park named the nation's "Best New Attraction" of 2018 by USA Today. And first-timers receive a "My First Half Marathon" finisher medal to commemorate their achievement. Runners, get your kicks at Route 66!
Runner-up: Oklahoma City Memorial Marathon (Apr)
Bridge of the Gods Half Marathon
Cascade Locks, OR (Aug)
In a word, the Bridge of the Gods Run is "gorge"ous. Starting in Washington, this "stunningly beautiful" "bucket-list race" immediately crosses its namesake span, treating runners to sweeping views of the Columbia River Gorge far below. Once on the Oregon side, the course joins the paved Historic Columbia River Highway State Trail for a rolling, 12-mile out-and-back that ends in the "great little town" of Cascade Locks. This is the Pacific Northwest, so expect lush greenery plus the occasional waterfall (which may or may not be flowing in August). Runners receive a special gift for being the first from their state to register. And if you're the superstitious (or acrophobic) type, you may want to take the opportunity as you cross into Oregon to appeal to Nike, the Greek goddess of victory.
Runner-up: Eugene Half Marathon (Apr)
Pittsburgh Half Marathon
Pittsburgh, PA (May)
Over the rivers and onto Wood, the Pittsburgh Half steals the show. From its downtown start the hilly, challenging course rewards runners with miles of Steel City charm, exhilarating views of the city skyline, and a fast downhill finish just past Wood Street downtown on Boulevard of the Allies. Along the way good things come in threes, as you'll cross the city's famed three rivers (Allegheny, Monongahela and Ohio) via three of its 446 bridges, while passing three pro sports venues in Heinz Field (football), PNC Park (baseball) and PPG Paints Arena (hockey). Finishers rave the "crowd energy [is] unreal" and "there isn't a dull spot on the course." And race weekend offers a number of challenges to keep you running around the 'Burgh and (in some years) across the Keystone State.
Runner-up: Hershey Half Marathon (discontinued)

Amica Newport Half Marathon
Newport, RI (Oct)
Not just a sailing mecca, the City by the Sea also hosts the most celebrated half marathon in the smallest state. Located on an island (Aquidneck) within Rhode Island, Newport is a "hidden gem" that "could well be the most scenic half marathon you'll run this year." Supported by "enthusiastic volunteers," the rolling course leads its runners on a tour of the Newport coastline highlighted by crashing waves and Gilded Age mansions, many of which are listed on the National Register of Historic Places. Keep in mind the trade-off for the "stunning" ocean views is exposure to the elements, particularly rain and wind. Even so the race's start and finish at popular Easton's Beach, with a prerace sunrise over Easton Bay, is tough to beat.
Runner-up: Newport Rhode Races (Apr)
Kiawah Island Half Marathon
Kiawah Island, SC (Dec)
Kiawah Island continues the trend of popular winter half marathons in the Deep South. Located on the state's southeast coast, Kiawah is a private beach and golf resort and the ideal venue for a "quaint little island race." The "pancake flat" course winds its way past brackish and freshwater ponds, maritime forest and luxury homes. Keep an eye out for egrets or one of the 200+ other bird species (or 700 alligators) that call Kiawah home. And though the off-island shuttles "ran like clock work," finishers recommend the convenience and peace of mind that comes with staying close to the start line. If "nonstop crowds or a crazy beach vibe" are your cup of (sweet) tea, look elsewhere… but if a "great race getaway weekend" in a "beautiful area" sounds appealing, look to Kiawah.
Runner-up: Myrtle Beach Half Marathon (Mar)
Mount Rushmore Half Marathon
Hermosa, SD (Sep)
Launched in 2018, the newest National Parks half marathon from Vacation Races has fast become one of its most popular. With its lung-busting combination of altitude (max 5,400 feet) and a steady 7-mile climb to start the race, Mount Rushmore may well be the toughest course you'll ever run. But rest assured the "amazing views are worth the climb," as nothing says "America the Beautiful" quite like autumn in the Black Hills. And few sights in the country can rival the iconic image of Mount Rushmore framed against the outline of the Doane Robinson Tunnel in mile 10. As usual, the VR team goes "all out with the production" to ensure "everything [is] smooth, organized, and well done." We cannot tell a lie — for a destination race that won't disappoint, Mount Rushmore is rock solid.
Runner-up: Deadwood Mickelson Trail Half Marathon (Jun)
Great Smoky Mountains Half Marathon
Townsend, TN (Sep)
Nothing says "one with nature" quite like running on the "Peaceful side of the Smokies." This gentle, uphill point-to-point course follows the meandering Little River past tranquil countryside surrounded by lush greenery and mountain vistas. Finishers call the route "gorgeous, gorgeous, gorgeous," saying "This [is] running through the Appalachians as you would imagine it to be." And where better than the Volunteer State to find "friendly volunteers who stay excited even for the stragglers"? Runners who can't get enough Smoky Mountain scenery or Vacation Races swag will sink their teeth into the Black Bear Double, with a 5K on Saturday and half marathon on Sunday. For a peaceful, easy feeling that won't let you down, the mountains of Tennessee are calling.
Runner-up: St. Jude Rock 'n' Roll Nashville (Apr)
The Cowtown
Fort Worth, TX (Feb)
The largest multi-event race in North Texas knows how to put half marathoners in a good "moo"d. The Cowtown's scenic loop course guides runners through the city's rich cattle drive heritage, highlighted by the historic Fort Worth Stockyards. Finishers laud every aspect of race weekend from the "top-notch organization" and "awesome swag" to the "overwhelming local support," but its "addictive" appeal may be most evident in the high number of repeat runners. And the lenient 4½-hour time limit caters to walkers as well as back-of-the-packer runners. Participants who complete one distance on Saturday and one on Sunday earn exclusive Cowtown Challenge swag to separate themselves from the herd. Ain't no bull to say The Cowtown is how the West is run.
Runner-up: Rock 'n' Roll San Antonio (Dec)
Zion Half Marathon
Virgin, UT (Mar)
In the land of downhill races, the Zion Half has a lot of upside — and some uphill to boot. With the rising sun as a backdrop, the course climbs 600 feet over its 13.1 miles, treating runners to "absolutely stunning" views of Navajo Sandstone cliffs and snow-capped mountains before finishing in the tiny tourist town of Springdale near the mouth of Zion Canyon. Want more of a good thing? Zion Half finishers can go off-road and earn a special double-sided coin by completing any distance in the Zion Ultras & Trail Half Marathon in April. Zion was the debut offering from Vacation Races back in 2013 and remains one of the company's most beloved events; registration opens in May and has sold out each of the past six years, so act fast or risk having to follow the fun on Instagram.
Runner-up: Ogden Half Marathon (May)
Covered Bridges Half Marathon
South Pomfret, VT (Jun)
Covered Bridges is one of the nation's best-kept half marathon secrets. The rolling, net downhill course features miles of pristine green countryside and quintessential New England charm. And though its name sounds more impressive plural than singular, the point-to-point route in fact crosses only one covered bridge while bypassing two others, including one at the base of a "short but steep" hill to end mile 8. Bib pickup conveniently happens on race day, with finisher shirts and medals collected at the finish line. CBHM hopefuls take note: the event's laid-back vibe doesn't extend to registration, as the 2019 event sold out in less than seven minutes. If you're looking for a scenic, low-key half that delivers on the promise of the Green Mountain State, CBHM's got you covered.
Runner-up: Mad Half Marathon (Jul)
Anthem Shamrock Half Marathon
Virginia Beach, VA (Mar)
If your ideal St. Patrick's Day party starts with a 13.1-mile warmup, Anthem Shamrock is your lucky charm. Showcasing the oceanfront resort town of Virginia Beach, the flat, lasso-shaped course features gables a-plenty atop charming coastal homes and 3½ miles through Fort Story Army Base, where the old (1792) and new (1881) Cape Henry Lighthouses guard the southern entrance to Chesapeake Bay. Finishing on the beach boardwalk just beyond a Titan-sized statue of King Neptune, you'll collect "swag galore as you cross the line" before joining the energetic post-race party featuring live music plus free Yuengling beer and Murphy's Irish Stew. For a festive weekend that makes other races green with envy, head to Virginia Beach and get your Shamrock On.
Runner-up: Marine Corps Historic Half (May)
Iron Horse Half Marathon
North Bend, WA (Aug)
"What's not to love?!" asks one excited finisher about this late-summer offering from Orca Running. Run on the smooth, packed gravel remains of converted railroad tracks (hence the name), this gentle downhill course features nearly 900 feet of elevation loss and is ideal for first-timers as well as anyone chasing a personal best. At the same time, environmentally conscientious policies like cupless racing ensure the 13 miles from Olallie State Park to North Bend stay just as "OMG so beautiful" as you found them. Throw in free professional race photos, a post-race beer garden and finisher medals that are "works of art," and it's easy to understand why Pacific Northwest runners have a whale of a time with Orca.
Runner-up: Rock 'n' Roll Seattle (discontinued)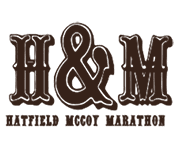 Hatfield McCoy Half Marathons
Williamson, WV (Jun)
Expect "No Feudin', Just Runnin' " at this laid-back favorite in the heart of Appalachia. Runners can choose either (or both) of two scenic half marathon courses, each of which finishes in West Virginia: the Blackberry Mountain Half starts in Kentucky, whereas the River Road Half starts in West Virginia. Both routes follow wooded backroads and tranquil countryside dotted with colonial-style homes and patrolled by the Blackberry Fork and Tug Fork rivers. With the "best volunteers on the planet," personalized signs to welcome back returning runners, and rifle-toting characters waiting to greet every runner at the finish, it's no wonder first-timers and 50 Staters alike call Hatfield McCoy "amazing in every way possible" and a "must-do event!"
Runner-up: Marshall University–St. Mary's Half Marathon (Nov)

Madison Mini-Marathon
Madison, WI (Aug)
Vibrant college town. Eclectic state capital. Charming lakeside retreat. Madison is a city of many faces, and no event captures them all quite like the Madison Mini. The hilly, meandering course offers a raucous and rolling tour of Madtown, highlighted by local landmarks like State Street, the Wisconsin State Capitol and the University of Wisconsin-Madison. Triumphant finishers reconvene for the 14th Mile Post-Race Party on the UW Memorial Union Terrace overlooking Lake Mendota, where you'll want to strike a pose with your finisher's medal in one of the Union's iconic Terrace chairs. Whether you're looking for a MMMemorable half marathon or a fun outing for the whole family, check out this Midwest favorite and discover why "Mad City" lives up to its billing.
Runner-up: Eau Claire Half Marathon (Apr)
Grand Teton Half Marathon
Wilson, WY (Jun)
Staged under the watchful eye of its namesake mountain, Grand Teton rounds out our list of five winning National Parks half marathons from Vacation Races. The point-to-point course enjoys an early bridge crossing of the celebrated Snake River and several miles along Teton Pass Hwy before starting a gradual climb, transitioning to hard-packed dirt road as the snow-capped Teton Range beckons runners toward the finish in Jackson. The "breathtaking course" and "magical views" may leave you feeling weak in the knees, or more likely that's the altitude since Jackson sits at an elevation of 6,000+ feet. But once you've acclimated, you may as well stick around for the following weekend's Yellowstone Half & 5K for the chance to earn up to eight unique medals.
Runner-up: Jackson Hole Half Marathon (Jun)
Have you run any of our best half marathons in the U.S.?
Post your own review to share your experience and help other runners make smart decisions!
And use RaceRaves to discover more great half marathons across the country — search for races by state and city, or try our handy Find a Race tool to search for events by name, date, location (including continent), distance, terrain & more. Then sign up for a free account to start building your future wish list, and use our smart 50 States Map to track your racing accomplishments!
(Updated Sept 22, 2021; originally published Nov 19, 2019)
---
Road Runner Sports is the world's largest running and walking store, with a commitment to you and making all your fitness dreams come to life.
Train Like a Mother Club is for all female athletes, whether you're a beginning runner, an intermediate triathlete or a twenty-time marathoner. With expert, accessible coaching; a range of comprehensive, effective training programs; and support + community in spades, your training — and race — will be strong, solid and fulfilling.
---
Author: Mike Sohaskey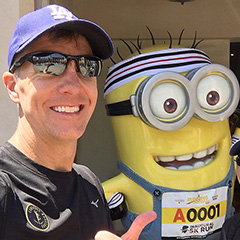 Mike Sohaskey is the co-founder of RaceRaves, the premier online reviews community for runners to share their race experiences and find their next challenge. Mike honed his creative and critical thinking skills as a research scientist, earning a Ph.D. in Cancer Biology from Stanford. He's also completed over 100 races — including 50+ marathons and ultras — in locations ranging from Antarctica to Zimbabwe.

Other RaceRaves articles you may enjoy

Runners Choice: Best Marathons in the U.S.
Introducing your (smart) 50 States Map
Tested & Trusted Race Day Tips
Packing for a destination race
Best Bets for Boston Marathon Qualifying Races
Running on all seven continents
And for more helpful articles, check out our blog.
Subscribe & Stay Connected
Find this article informative or entertaining? Please share it, and be sure to subscribe to our newsletter to receive future articles by email!