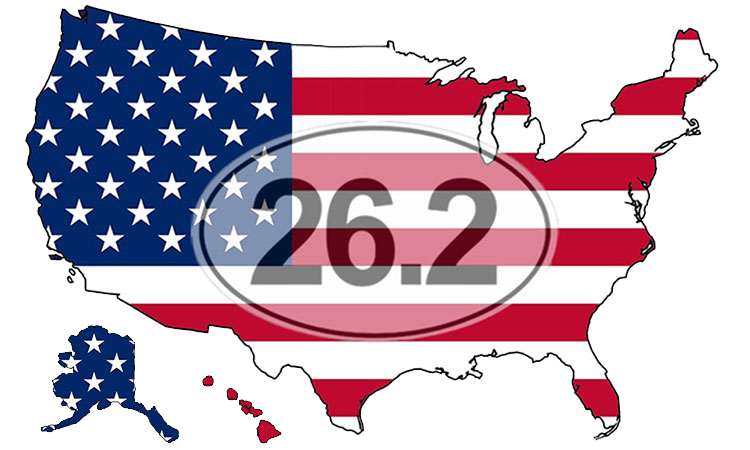 Welcome to the results of our 2023 "Best Marathons in the U.S." poll! Here we crown the top marathon in every U.S. state as chosen by you, the runners. THANK YOU to all who voted or posted your reviews — your overwhelming support enabled us to compile this list with confidence.
Whether you're a first-time or long-time marathoner, we hope you'll add some of these to your own Future Races wish list on RaceRaves! 👏
You can also view the full list organized by month.
Disclaimer: Due to their exclusive status as World Marathon Majors (with all the prestige and advantages conferred by that status) the Boston Marathon, Chicago Marathon and New York City Marathon were excluded from the voting in their respective states (Massachusetts, Illinois and New York). It's no secret these three races are bucket-list favorites, and our goal is to help runners discover less ballyhooed events deserving of their time and money.

---
Best Marathons in the U.S. by state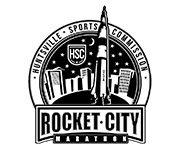 Rocket City Marathon
Huntsville, AL (Dec)
Nicknamed "Rocket City" for its affiliation with the aerospace industry, Huntsville is a stellar venue from which to launch your next personal best or Boston Qualifying mission. The winding course provides a scenic tour of the city's historical neighborhoods as well as the Botanical Gardens and the U.S. Space and Rocket Center where runners pass an authentic, full-scale Saturn V rocket, one of only three in the world. Impeccable course markings and exceptional support ensure your focus remains on running, while a finish inside the climate-controlled Von Braun Center promises a smooth landing in the unpredictable December weather. Rocket City will give you the boost(er) you need to end your racing year on the right foot.
Runner-up: Big Beach Marathon (Jan)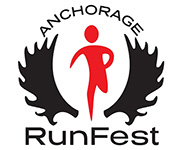 Anchorage RunFest (Humpy's Marathon)
Anchorage, AK (Aug)
Held late in the peak season when daylight still exceeds 15 hours, Humpy's—the marathon component of the family-friendly Anchorage RunFest—feels more like an intimate trail race than a big-city road marathon. Gorgeous views of the downtown skyline framed against the Chugach Mountains help to take your mind off the occasional hill, though don't get too distracted since you'll want to watch for early-morning locals, i.e. moose and bears, out strolling the Tony Knowles Trail. With distances ranging from one mile to 49K (the latter chosen to celebrate the 49th state), Anchorage RunFest is a "spectacularly beautiful" showcase for "a state that is unlike any other."
Runner-up: Prince of Wales Island Marathon (May)
Mesa Marathon
Mesa, AZ (Feb)
For an early-season Boston Qualifier or an easy excuse to escape the dead of winter, the Mesa Marathon is tough to beat. The point-to-point course starts with fireworks below the whitewashed Phoenix sign on Usery Mountain and descends gradually (with one uphill in miles 5–6) through low desert terrain where saguaro cacti, cholla and brittlebush are ubiquitous spectators. With its net elevation loss of 900+ feet, Mesa is kinder on the quads than some of the steeper downhill marathons, though the dry desert air poses its own unique challenge. Mix in a stunning sunrise, finish with free race photos, and Mesa is a recommended winter getaway for first-timers, traveling runners and 50 Staters alike.
Runner-up: Rock 'n' Roll Arizona (Jan)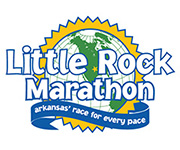 Little Rock Marathon
Little Rock, AR (Mar)
Yes, it's the largest race in the state's largest city, but it's the sheer size of its finisher medals that solidifies Little Rock's reputation as the go-to marathon in Arkansas. Proud finishers annually share photos of their oversized bling on social media, prompting oohs and aahs from amazed followers. Little Rock's appeal goes beyond the bling, though, as the event welcomes both runners and walkers, promising "a race for every pace" on its hilly and historic course highlighted by the Broadway Bridge and Little Rock Central High School. And the race organizers clearly enjoy hosting their annual 26.2-mile party, case in point its ever-changing theme, which brings a smile to even the most serious marathoner's face.
Runner-up: Jacob Wells 3 Bridges Marathon (Dec)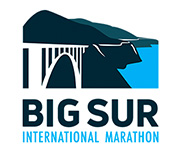 Big Sur International Marathon 🏆
Big Sur, CA (Apr)
As one of the premier bucket-list events in the country, it's no surprise Big Sur plays the role of David among the Goliaths of the California marathon scene. Runners rave about the "insanely beautiful" point-to-point course with its soaring redwoods and rugged coastline, while distinctive touches like taiko drummers (mile 10), a tuxedo-clad pianist on the iconic Bixby Bridge (mile 14) and creative mile markers heighten the allure of Running on the Ragged Edge of the Western World. Due to the race's small field size (limited to 4,500) and outsized popularity, entry is based on a series of random drawings, with 400 slots set aside for Boston Marathon participants looking to conquer the prestigious Boston 2 Big Sur Challenge.
Runner-up: Los Angeles Marathon (Mar)
Pikes Peak Marathon 🏆
Manitou Springs, CO (Sep)
Looking for the ultimate runner's high? Look no further than America's Ultimate Challenge. As its nickname suggests, Pikes Peak is widely acknowledged as the nation's toughest marathon, boasting over 15,600 feet of elevation change (7,815ft up, 7,815ft down) with its midway point at the summit, 14,115 feet above sea level. Space considerations on the narrow dirt-and-gravel Barr Trail limit the field size to 800 marathoners, each of whom must meet a qualifying standard to gain entry. Still not intimidated? High-altitude masochists with iron quads can earn the title of Pikes Peak Doubler by completing the Ascent (half marathon) on Saturday followed by the marathon on Sunday.
Runner-up: Denver Colfax Marathon (May)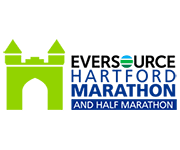 Hartford Marathon
Hartford, CT (Oct)
The "biggest race day in Connecticut" is also a New England favorite. Now in its 30th year, Hartford is a well-oiled machine with respect to race logistics, a fact which earns the event particularly high marks for its production. The course features "modest hills" and a diverse mix of urban, suburban and rural scenery, with stretches alongside and over the Connecticut River. Finishers agree that running under the imposing Soldiers and Sailors Memorial Arch with its twin brownstone towers in the home stretch is a race highlight. And as a bonus perk, marathoners who complete their 50 States quest in Hartford receive an exclusive keepsake to commemorate their accomplishment.
Runner-up: Savin Rock Marathon (Mar)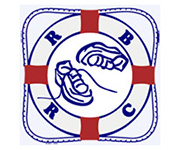 Rehoboth Beach Seashore Marathon
Rehoboth, DE (Dec)
Enjoy the beach and boardwalk without the crowds at this late-season marathon in Delaware's "most visited city." Situated on the Atlantic Coast, Rehoboth Beach draws enthusiastic marathoners with its flat course that traverses sandy dunes, wetland habitats and coastal maritime forests as well as the occasional residential neighborhood. Finishers tout the bustling after-party (free with race registration) which includes unlimited food and three beer tickets. And the town's eclectic assortment of colorful cottages, funky shops and charming restaurants appeal to runners and non-runners alike. Looking for a fast marathon in a coastal setting? Come "sea" what all the fuss is about in Rehoboth Beach.
Runner-up: Delaware Marathon Running Festival (Apr)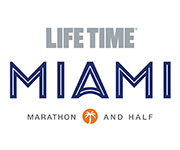 Miami Marathon
Miami, FL (Jan)
"Simply beautiful." "Superbly executed." "Almost perfect." These are just a few of the superlatives deployed by past finishers to describe South Florida's "always awesome" winter race weekend. The fast, flat BQ course features breathtaking views of Biscayne Bay as it visits some of the most iconic spots in Miami & Miami Beach. With average temperatures in the mid-60s and athletes from 60+ countries running, walking and wheeling to the finish line, the Magic City exudes a warm and welcoming international spirit that's "uplifting from start to finish." Note that both the marathon and half marathon sell out months in advance, so you'll want to register early to avoid being left out in the cold.
Runner-up: Walt Disney World Marathon (Jan)
Atlanta Marathon
Atlanta, GA (Feb)
True to its moniker, Running City USA sets the standard for race day in the Peach State. Produced by the Atlanta Track Club (organizers of the nation's largest running event, the Peachtree Road Race), Atlanta's hometown race is a reliable option for an early-season marathon. Starting and finishing in Centennial Olympic Park, the relentlessly hilly course rolls through historic neighborhoods and by several colleges, universities and stadiums. Highlights include Martin Luther King Jr.'s birthplace and final resting place, the 1996 Olympic rings and torch cauldron, and the Georgia State Capitol. All of which supports the organizers' assertion that "the best way to see Atlanta is on foot."
Runner-up: Skidaway Island Marathon (Feb)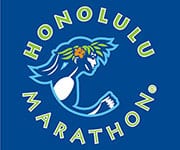 Honolulu Marathon
Honolulu, HI (Dec)
Ironically for a marathon with 20,000+ annual participants, Honolulu is a laid-back celebration of running. The event owes much of its allure to its tropical December weather and its atypical "no time limit" policy that appeals to walkers, first-timers and back-of-the-pack runners. The course features panoramic vistas, passing landmarks such as the King Kamehameha statue and Diamond Head volcanic cone while never straying far from the Pacific Ocean. And what better way to reward yourself after a 26.2-mile effort than with a post-race malasada (Portuguese donut) and nap on the white sands of Waikiki Beach? Registration fees increase significantly as race day approaches, so sign up early for the best deal.
Runner-up: Maui Marathon (Apr)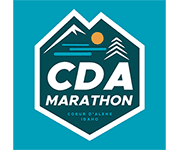 Coeur d'Alene Marathon 🏆
Coeur d'Alene, ID (May)
Runners who prefer their marathons on the scenic side will appreciate this diamond in the Gem State. Situated on the shores of its namesake lake, the resort community of Coeur d'Alene is a popular choice for a destination race with recreational and leisure activities for the entire family. Run annually on Memorial Day Weekend, the course comprises two out-and-backs along the sparkling lake and the Spokane River, taking full advantage of Coeur d'Alene's pristine natural beauty and ideal May running weather. Top it off with "awesome" volunteers and a generous helping of Pacific Northwest hospitality, and the result is a perennial favorite that one enthusiastic finisher calls a "picture perfect race!"
Runner-up: Mesa Falls Marathon (Jul)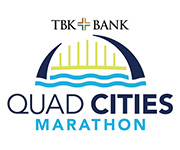 Quad Cities Marathon
Moline, IL (Sep)
Four cities + three bridges + two states = one memorable marathon along the Mississippi River. After an opening out-and-back, your two-state tour shifts into high gear with a bridge crossing into Iowa, followed by nine miles in the Hawkeye State before crossing back over the river, through the Rock Island Arsenal Army Base and into Moline to finish where you started. Given its slogan of "Run the River" there's no question as to the centerpiece of this event, with much of the rolling, picturesque course paralleling the mighty Mississippi. Runners rave that QCM is "superbly organized" and "very friendly," case in point Race Director Joe Moreno, who after more than 25 years at the helm still makes an effort to high-five every finisher.
Runner-up: Tunnel Hill Marathon (Nov)
Indianapolis Monumental Marathon
Indianapolis, IN (Oct)
The hashtag says it all: #BeMonumental. Celebrating its 16th running in 2023, the Hoosier State's largest marathon—and one of the 15 largest in the U.S.—continues to grow in popularity among novice and seasoned runners alike, as evidenced by its ten consecutive sellouts. The flat, Boston Qualifier-friendly course starts and finishes at the State Capitol while treating runners to a 26.2-mile urban tour of Indianapolis landmarks including Lucas Oil Stadium, Monument Circle, Butler University and the State Fairgrounds. Throw in Central Indiana's normally brisk (i.e. optimal) late October weather, and Indy Monumental may very well answer the question of "Hoosier favorite fall marathon?"
Runner-up: Carmel Marathon Weekend (Apr)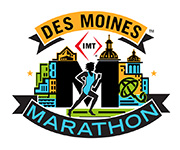 Des Moines Marathon
Des Moines, IA (Oct)
Not only is Des Moines the dominant marathon in Iowa; it's also one of des best in des Midwest as indicated by its glowing reviews on RaceRaves. The tree-lined route through residential neighborhoods and local parks is a tale of two courses, with a rolling first half transitioning to a flatter, faster second half. Highlights include Water Works Park, Gray's Lake Park and an energizing lap around the famed blue track at Drake University. And a shout-out to the supportive, good-natured volunteers who patrol the course on bikes helping out where needed. One hilly marathon not enough? Participants in the I-35 Challenge commit to tackling Des Moines and Kansas City on consecutive days or (in some years) weekends.
Runner-up: Wabash Trace Nature Trail Marathon (Sep)
Garmin Olathe Marathon in the Land of Oz
Olathe, KS (Apr)
Like eating BBQ in Kansas City, what feels more apropos than running a marathon in the land of Garmin? Race day starts at Garmin Headquarters before heading out into local neighborhoods and parks on residential roads and paved bike trails. Along the way, rolling hills may have you thinking you're not in Kansas anymore. True to its location and name, the race pays tribute to L. Frank Baum's iconic characters with creatively themed finisher medals and an "Emerald City" finish line festival featuring an "amazing post-race food spread" plus a beer garden for the adults. And don't be surprised to find yourself running alongside Dorothy, the Wicked Witch or even a Flying Monkey or two in racing flats.
Runner-up: Prairie Fire Marathon (Oct)
Kentucky Derby Festival Marathon
Louisville, KY (Apr)
When it comes to the state's premier event, Louisville doesn't horse around. The Marathon is one of more than 70 events attended by 1.5+ million people as part of the city's two-week Kentucky Derby Festival, culminating in the Run for the Roses. The mostly flat course starts and finishes in Downtown Louisville, with runners crossing the Ohio River into Indiana for 12 of the final 13 miles. But the hands-down highlight arrives in mile 8 with a lap inside the gates of the legendary Churchill Downs race track, accompanied by the broadcast sounds of past Derby calls. Here, insider views of the dirt track and iconic twin spires atop the grandstands provide a unique perspective and appreciation for The Greatest Two Minutes in Sports.
Runner-up: Hatfield McCoy Marathon (see West Virginia) (Jun)
Louisiana Marathon
Baton Rouge, LA (Jan)
Baton Rouge promises lagniappe (a little something extra) with its marathon weekend, and the city delivers big. The pancake-flat course takes runners past diverse urban scenery, through parks and tree tunnels, and along oak- and magnolia-lined streets that showcase the city's charming antebellum architecture. Keep an eye out for Tiger Stadium, the centerpiece of the LSU campus and a structure which, when filled to capacity on game days, holds the equivalent of nearly half the city's population. Afterwards, kick back and celebrate at the culturally rich finish festival featuring food tents (Cajun cuisine as well as vegan options), local beers and live musical entertainment.
Runner-up: Zydeco Marathon (Mar)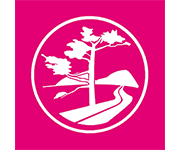 Mount Desert Island Marathon
Bar Harbor, ME (Oct)
Lying just off the southeast coast of Maine, Mount Desert Island (MDI) is home to what runners call "lots of wow" and "the most scenic marathon I have ever run." The rolling course offers spectacular seaside views while passing quaint New England villages and fall foliage dressed in dazzling reds, yellows and oranges. "Top-notch" production and "enthusiastic" volunteers ensure a smooth event from start to finish, with all finishers earning the coveted Crusher Claw medal. And keep in mind humans aren't MDI's largest residents, as the island is also home to the black bears and moose of Acadia National Park. For a "stunningly beautiful" fall marathon, you won't do bettah than Bah Hahbah.
Runner-up: Maine Marathon (Oct)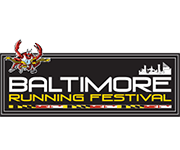 Baltimore Running Festival
Baltimore, MD (Oct)
When Baltimore calls its annual event a "running festival," it means it. This celebration of Charm City features race distances from 0.05K (yes, you read that right) to 26.2 miles. Starting at Camden Yards, the "hilly, challenging" marathon course leads runners on a tour of the city, around two lakes and along the Patapsco River, including a stretch through the Maryland Zoo where penguins greet runners dressed in their finest "tails." Your journey finishes in the historic Inner Harbor, the hub of tourist activity where post-race refreshments (including a local favorite, crab soup) and festivities await. If you're looking for a fun urban marathon or a Maryland option for your 50 States quest, Baltimore won't leave you crabby.
Runner-up: B&A Trail Marathon (Mar)
Baystate Marathon
Lowell, MA (Oct)
"For Runners, By Runners"—Massachusetts may be unicorn country, but for many BQ hopefuls the road to Boston runs through Lowell. Starting and finishing at the Tsongas Center on the campus of UMass Lowell, Baystate's two-loop course along the Merrimack River is optimized for speed: mostly flat (the bridges over the river being the only "hills") but with enough variation to avoid overworking specific muscle groups. Throw in crisp fall temperatures, and you have a recipe for marathon success. From its silky smooth organization to its "beautiful course scenery" to the "infectious energy" of the volunteers who "answer all the questions you could possibly have," Baystate is a proven winner.
Runner-up: Cape Cod Marathon (Oct)
Detroit Free Press Marathon
Detroit, MI (Oct)
The Freep Marathon (as locals affectionately know their race) is a fall favorite and the only event on this list that crosses international borders. The first half of the route enters Canada via the Ambassador Bridge, covering nearly four miles in Windsor, Ontario before returning stateside via the Detroit-Windsor Tunnel under the Detroit River. The second half then navigates commercial and residential Detroit with a downtown finish at Campus Martius Park, aka Detroit's gathering place. As a bonus, first-time marathoners (or "greenies") sport a distinctive green bib number to rally spectator support. So if the idea of visiting Canada on foot piques your interest, then cross that bridge when you get to it in the Motor City.
Runner-up: Grand Rapids Marathon (Oct)
Grandma's Marathon
Duluth, MN (Jun)
Who doesn't love a doting grandma? Runners who prefer their scenery aquatic will delight in this gently rolling, point-to-point course on MN-61, which hugs the shoreline of Lake Superior for most of the race before finishing on the streets of Duluth. And the lake isn't the only thing that's superior, as finishers rave about the "wonderful crowd support" and "flawless execution." Plus, the race website makes it easy to plan your Duluth getaway with race dates listed out to the year 2040. Be aware that local hotels, knowing they have a captive audience, do increase their rates significantly for race weekend. That said, when it comes to hosting a scenic and runner-friendly marathon, Grandma's knows best.
Runner-up: Medtronic Twin Cities Marathon (Oct)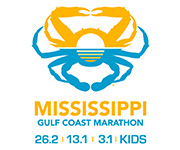 Mississippi Gulf Coast Marathon
Biloxi, MS (Dec)
Featuring a PR-friendly course and laid-back coastal vibe, Mississippi's finest welcomes runners from across the U.S. to the "Secret Coast." With the rising sun as your muse, you'll soak up the run on a flat, straight journey from Pass Christian to Biloxi highlighted by miles of white-sand beaches and historic homes, unobstructed views of the Gulf of Mexico, and a triumphant finish on the field (and on the big screen) at MGM Park. If bling's your thing, you've come to the right coast—run both the Saturday 5K and Sunday marathon to earn the Double Down Award medal, or pair Mississippi Gulf Coast with January's Louisiana Marathon to take home the two-state Beach to Bayou Challenge medal.
Runner-up: Mississippi Blues Marathon (Feb)
Bass Pro Shops Conservation Marathon
Springfield, MO (Nov)
Situated in the heart of the Ozarks, Missouri's third most populous city hosts a lovely "fall"ternative to the crowded big-city marathons. Starting and finishing (where else?) at the Bass Pro Shops National Headquarters, the meandering course navigates attractive residential neighborhoods punctuated by a loop of downtown and a short stretch on historic Route 66. (Springfield is recognized as the birthplace of the Mother Road.) Along the way, expect motivational boosts courtesy of the season's changing colors as well as energetic themed aid stations and designated spectator party zones. Enthuses one happy finisher, "It would be hard to surpass the professionalism" of the Bass Pro Shops Fitness Series.
Runner-up: GO! St. Louis Marathon (Apr)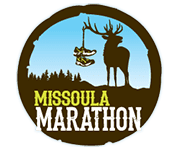 Missoula Marathon 🏆
Missoula, MT (Jun)
Big Sky Country boasts eye-popping natural beauty and one of the most beloved marathons in the U.S. As evidenced by its rhapsodic reviews on RaceRaves, Missoula gets everything right, from pre-race communication to breathtaking scenery to spot-on support. The peaceful route follows country roads (with one notable hill) from Frenchtown to Missoula, where residents offer cooling sprinklers and enthusiastic support. And more leisurely runners will appreciate the generous 7.5-hour time limit. Strategically located between Glacier National Park to the north and Yellowstone/Grand Teton National Parks to the south, and with hospitality to spare, this "marathoner's marathon" is a jewel of the Treasure State.
Runner-up: Queen Bee Montana Marathon (May)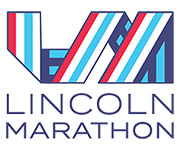 Lincoln Marathon
Lincoln, NE (May)
A capital time awaits runners in Nebraska's capital city. Starting on the campus of the University of Nebraska, the state's longest-running marathon traverses rolling tree-lined roads, its first half treating runners to a loop of the city past local landmarks like Union College, Irvingdale Park and the Nebraska State Capitol. The second half then consists of an out-and-back to postcard-pretty Holmes Lake before finishing on Stadium Drive alongside the imposing façade of Memorial Stadium, home to the Cornhuskers football team and a quote inscribed on the stadium's southwest corner that every weekend warrior will relate to: "Not the victory but the action; Not the goal but the game; In the deed the glory."
Runner-up: Monument Marathon (Sep)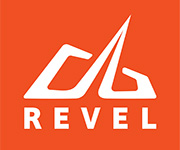 REVEL Mt Charleston
Las Vegas, NV (Apr)
"Fast & Beautiful" is how REVEL describes its popular series of extreme downhill courses that test both your mettle and your quads. And Mt Charleston certainly fits the bill—with miles of magnificent mountain landscapes in the Humboldt-Toiyabe National Forest and a net elevation loss of more than 5,100 feet, REVEL's Nevada event annually boasts one of the highest percentage of Boston Qualifiers in the country. And the company goes the extra mile by offering free race photos & personalized videos, plus a generous transfer / withdrawal / deferral policy for runners who can't answer the bell on race day. Because marathon training doesn't always go according to plan!
Runner-up: Red Rock Canyon Marathon (Jan)
Clarence DeMar Marathon 🏆
Keene, NH (Sep)
Established in 1978 to honor the former Keene resident and 7-time Boston Marathon champion, Clarence DeMar is a small-town race with big-city heart. The "awesome point-to-point" course winds its way through the New England countryside in the company of babbling brooks and early fall foliage, highlighted by a visit to picturesque Surry Mountain Lake. And race organizers go the extra mile to recognize every runner who crosses the finish line at Keene State College. Before the race, make time for the "delish" pasta dinner and high-profile keynote speaker, which in recent years has included American distance running legends Dick Beardsley, Bill Rodgers and Frank Shorter.
Runner-up: New Hampshire Marathon (Sep)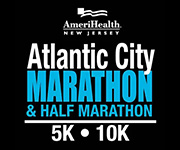 Atlantic City Marathon
Atlantic City, NJ (Oct)
First run in 1958, Atlantic City is one of the oldest marathons in the nation. Race day starts in front of Bally's Atlantic City Hotel & Casino near the corner of Boardwalk and Park Place (which may sound familiar, since Atlantic City was the inspiration for the board game Monopoly). The centerpiece of the flat course is the popular beach boardwalk with its oceanfront casinos and notoriously stiff ocean headwinds. Off the boardwalk, keep an eye out (twice) for Lucy the Elephant, a "mammoth" six-story pachyderm statue listed on the National Park Registry of Historical Landmarks. Runners who crave more miles on the boardwalk can sign up for the King Neptune Challenge to earn extra bling.
Runner-up: RunAPalooza! Ashbury NJ Apr)
Bataan Memorial Death March
White Sands, NM (Mar)
If you're a marathoner in search of an inspiring and patriotic race experience, Bataan is calling. More than a marathon, BMDM is an opportunity to commemorate the sacrifice and legacy of those who survived the 1942 march and "to honor the heroes of Bataan in a living history lesson." Participants can choose to wear a 35-pound rucksack to simulate the challenges faced by the original marchers, and though the high-desert course is largely off-road with stretches of soft sand, a generous 12-hour time limit ensures all marchers earn their dog tags. One logistical note: while trail shoes are not necessary, wearing gaiters will help to keep sand and small rocks out of your shoes.
Runner-up: Shiprock Marathon (May)
Wineglass Marathon
Bath, NY (Oct)
Staged in the spectacular Finger Lakes region in the heart of East Coast wine country, Wineglass is one of the nation's premier destination marathons and an excellent Boston Qualifier. The flat point-to-point course from Bath to Corning follows quiet country roads awash in an explosion of fall colors, where four-legged locals like goats and horses turn out to greet the runners. A handcrafted glass finisher medal ("way too cool for words") and small bottle of sparkling wine with wineglass await all finishers, as do gift certificates compliments of the local businesses so you can shop 'til your drop — which after 26.2 miles and a celebratory glass (or two) of wine, may not take long.
Runner-up: Buffalo Marathon (May)
Coast Guard Marathon 🏆
Elizabeth City, NC (Apr)
Celebrating its third edition in 2024, the only road race sanctioned by the U.S. Coast Guard has quickly established itself as a top-rated marathon weekend. The Coasties welcome military and non-military participants and their families to The Harbor of Hospitality® to chase a BQ or personal best on one of the nation's flattest courses. The historic route leads runners along the Pasquotank River, onto the runway at USCG Base Elizabeth City and around one of the last standing WWII airship hangars before finishing downtown at Waterfront Park. And if one finish line isn't enough, take on the popular two-day Semper Paratus ("Always Ready") Challenge to earn two medals plus a bonus commemorative coin.
Runner-up: Outer Banks Marathon (Nov)
Fargo Marathon 🏆
Fargo, ND (May)
Mention Fargo to anyone who's run it, and you're likely to be greeted with wide-eyed enthusiasm and regaled with reasons why you have to run this race. So it's no surprise this Midwestern gem shines well beyond its home state. The course, which starts and finishes inside the boisterous Fargodome, leads runners on a scenic tour of its host town plus seven miles of Minnesota, visiting three college campuses along the way. The event attracts first-timers and seasoned marathoners alike with its flat-as-it-gets elevation profile, cool May temperatures, Midwestern hospitality, and plenty of on-course support and entertainment. And did we mention it's a favorite among Boston Qualifiers? Uff da!
Runner-up: Bismarck Marathon (Sep)
Cincinnati Flying Pig Marathon (★ Top vote-getter ★) 🏆
Cincinnati, OH (May)
Runners go hog wild for the Flying Pig, one of the most revered races in the country. Celebrating the city's history of pork production, Cincinnati's hometown marathon earns rave reviews for embracing its namesake, with start corrals known as "pig pens," volunteers affectionately referred to as "grunts," and a "finish swine" where finishers collect pig-themed swag. The scenic urban course (which briefly crosses into Kentucky) and unrivaled crowd support help distract from the "miles and miles of hills," while Skyline Chili Challenges are a popular way for runners to bring home more bacon. In a state with no shortage of first-class running events, the Pig leaves other races pink with envy.
Runner-up: Air Force Marathon (Sep)
Route 66 Marathon
Tulsa, OK (Nov)
Anyone who's never used "fun" and "marathon" in the same sentence has never run Route 66. From the confetti cannon that starts you off "feeling like you can conquer the world" to the "continuous hills" and "amazing community support" that make you "feel like a rock star when you cross the finish line," Route 66 is "one of Oklahoma's biggest block parties." As a bonus, marathoners can take the Center of the Universe Detour to earn a unique inlaid coin and complete the World's Shortest Ultramarathon. And first-timers receive an exclusive "My First Marathon" finisher medal to commemorate their achievement. It's no secret that runners nationwide get their kicks at Route 66.
Runner-up: Oklahoma City Memorial Marathon (Apr)
Eugene Marathon
Eugene, OR (Apr)
What better place for Oregon's favorite marathon than TrackTown, USA? It's no exaggeration to say Eugene may be to running what Washington D.C. is to government. Not only was Nike founded here in 1964, but former University of Oregon running stars Steve Prefontaine, Galen Rupp and Alexi Pappas sharpened their skills on historic (and newly renovated) Hayward Field, where you'll finish your own 26.2-mile journey through "lovely communities." Ready to Run in the Footsteps of Legends? Eugene's predominantly flat course, "stellar" support, calming views of the Willamette River and ideal running weather inspire marathoners across the country to Just Do It.
Runner-up: Portland Marathon (Oct)
Philadelphia Marathon
Philadelphia, PA (Nov)
Feel the Brotherly Love at this 26.2-mile tour through American history. Keep your head on a swivel from the start, lest you miss Independence Hall (home of the Liberty Bell), the National Constitution Center, the U.S. Mint, or the Cathedral Basilica of Saints Peter and Paul, all in the first two miles. The second half follows an out-and-back route along the Schuylkill River, finishing at the Philadelphia Museum of Art. With its gently rolling course and "so many people cheering on the sidelines," finishers hail Philadelphia as "perfect for a first-time marathoner." And for the most ardent Phila-philes, the race offers no fewer than four separate challenges. Let freedom bling!
Runner-up: Pittsburgh Marathon (May)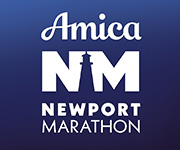 Amica Newport Marathon
Newport, RI (Oct)
Not just a sailing mecca, the City by the Sea also hosts the most celebrated marathon in the smallest state. Located on an island (Aquidneck) within Rhode Island, the scenic course leads runners on a tour of the Newport coastline highlighted by crashing waves and Gilded Age mansions, before crossing Easton Bay on a meandering (and increasingly rolling) route through more modest New England neighborhoods. Keep in mind the tradeoff for the course's "stunning" ocean views is exposure to the elements, particularly rain and wind. Even so, the race's start and finish at popular Easton's Beach complete with "a beautiful sunrise over the bay" is tough to beat.
Runner-up: Providence Marathon (May)
Myrtle Beach Marathon
Myrtle Beach, SC (Mar)
Held in one of the East Coast's top vacation hotspots, the Palmetto State's beachfront marathon is a crowd favorite. And visiting Myrtle Beach in early March means greater hotel availability before the crush of Spring Break and tourism season. Starting and finishing outside Pelicans Ballpark, the loop course opens with several miles of strip-mall scenery and a visit to the upscale Market Common. It then parallels the coastline for nine miles, passing the towering SkyWheel and other popular tourist attractions before turning back inland for the finish. And though the mostly flat course is Boston Qualifier-friendly, finishers warn that heat, humidity or high winds can spoil the best-laid marathon plans.
Runner-up: Daufuskie Island Marathon (Jan)
Deadwood Mickelson Trail Marathon
Deadwood, SD (Jun)
"Amazing." "Beautiful." "Stunning." So say its runners about the Deadwood Mickelson Trail Marathon. The scenic point-to-point course through the Black Hills follows a gradual uphill trajectory for the first 14 miles, only to give it all back (and then some) in the second half before finishing in the wild west town of Deadwood. Adding to the challenge is the altitude, with much of the course above a mile high and its high point at 6,200 feet. The crushed limestone and gravel trail is well-groomed and non-technical, making it ideal for your first off-road race or your 50th. For a laid-back marathon in a pristine setting, always bet on the Black Hills.
Run Crazy Horse
Crazy Horse, SD (Oct)
Few race destinations can rival the unspoiled beauty of the Black Hills, and few start lines can rival the majestic Crazy Horse National Memorial. Starting in the shadow of the world's largest (albeit unfinished) mountain monument, the mile-high course travels the crushed gravel surface of the popular George S. Mickelson Trail, tracing a V-shaped out-and-back for 13 miles before finishing on a gradual downhill trajectory over the last ten miles. Early October weather in the Black Hills is as unpredictable as it gets, but that shouldn't deter you from planning a post-race visit to the nearby Mount Rushmore National Memorial and Wind Cave National Park.
Runner-up: Sioux Falls Marathon (Aug)
St. Jude Memphis Marathon
Memphis, TN (Dec)
As the largest single-day fundraiser of the year for St. Jude Children's Research Hospital, the St. Jude Memphis Marathon is a "must-do race" that "touches your heart." Expect "top-notch organization" and "outstanding crowd support" (plus a hip-swiveling Elvis or two) in the birthplace of Rock and Roll, starting in the historic Beale Street Entertainment District and highlighted by an emotional visit to the St. Jude campus where patients, their families and onlookers gather to cheer on the runners. Because no matter how fast or how far you run, you can celebrate a personal best feeling knowing you made a difference in the battle against childhood catastrophic diseases.
Runner-up: St. Jude Rock 'n' Roll Nashville (Apr)
The Cowtown 🏆
Fort Worth, TX (Feb)
The pride of Fort Worth knows how to put marathoners in a good "moo"d. The Cowtown's scenic loop course guides runners through the city's rich cattle drive heritage, highlighted by the historic Fort Worth Stockyards. Finishers laud every aspect of race weekend from the "top-notch organization" and "awesome swag" to the "overwhelming local support," but its appeal may be most evident in the high number of repeat runners. And the lenient 7.5-hour time limit caters to back-of-the-packers. Participants who complete one distance on Saturday and one on Sunday earn exclusive Cowtown Challenge swag to separate themselves from the herd. Ain't no bull to say The Cowtown is how the West is run.
Runner-up: Houston Marathon (Jan)
Ogden Marathon 🏆
Ogden, UT (May)
In the land of downhill marathons, Ogden has a lot of upside. Once named "One of the Top Ten Marathons in the World" by Runner's World, the gentle downhill course (net elevation loss ~1,100 ft) and cooler spring temperatures embolden runners to chase a BQ or personal best without fear of thrashing their quads. Starting in the Wasatch Range, the "absolutely beautiful" route runs alongside the Ogden River and winds through Ogden Canyon before finishing downtown on Historic 25th Street. And runners of all abilities will feel supported every step of the way by "amazing" volunteers and "enthusiastic" crowds. For 26.2 miles of breathtaking and memory-making, set your sights on Ogden.
Runner-up: St. George Marathon (Oct)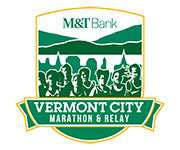 Vermont City Marathon
Burlington, VT (May)
A short drive from the Canadian border, Vermont's biggest city hosts the state's largest annual running event. Starting and finishing in Waterfront Park a stone's throw from Lake Champlain, the "relatively flat" course follows a tight double loop, a layout that increases spectator support by enabling friends and family to cheer on their runners multiple times. Finishers cite the "beautiful" lake views, "amazing" crowd support and frequent musical acts "playing their hearts out for the runners" as motivational highlights. And the race is held on the Sunday of Memorial Day weekend, so traveling runners can take a day to recover and experience the vibrant, "classy" town of Burlington without having to use vacation time.
Runner-up: Mad Marathon (Jul)
Marine Corps Marathon
Arlington, VA (Oct)
"The People's Marathon" is a rousing tour of our nation's capital and a patriotic tribute to the men and women who serve this country. Starting between the Pentagon and Arlington National Cemetery, the iconic course showcases 250 years of American history including such Presidential landmarks as the Kennedy Center, Theodore Roosevelt Bridge, Lincoln Memorial, Jefferson Memorial, FDR Memorial and Washington Monument. Most powerful is the wear blue Mile, a living memorial to the fallen heroes of the U.S. Military. By the time you cross the finish line and receive your finisher medal from a USMC Officer, you'll have a new appreciation for the word "inspiring."
Runner-up (tie): Foot Levelers Blue Ridge Marathon (Apr), Yuengling Shamrock Marathon (Mar)
Tunnel Marathons
Snoqualmie Pass, WA (Jun, Aug, Sep)
With a smooth downhill grade that doesn't hammer the quads, the Tunnel Marathons have earned a reputation as popular Boston Qualifiers and Pacific Northwest darlings. All three races utilize the same unpaved course, though road runners needn't worry: the footing consists mainly of hard-packed gravel on non-technical terrain, with shoe gaiters recommended to deter rogue pebbles. The course starts on Snoqualmie Pass (elevation 3,000 feet) with three flat miles—2.4 of them inside a damp unlit tunnel, so bring a headlamp—before beginning its steady descent of 2,050 feet along forested trails and over the Snoqualmie River to the finish line in North Bend. For your next personal best, the Cascades are calling.
Runner-up: Seattle Marathon (Nov)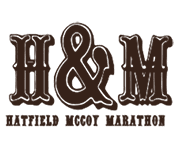 Hatfield McCoy Marathon 🏆
Williamson, WV (Jun)
Expect "No Feudin', Just Runnin' " at this laid-back favorite in the heart of Appalachia. The charming course starts in Kentucky (where HMM earned runner-up honors) and finishes in West Virginia, following wooded backroads and tranquil green countryside dotted with colonial-style homes and patrolled by the Tug Fork River. Less charming to the legs and lungs are the early-summer heat and the steep climb to the base of Blackberry Mountain. But with its "past awesome" volunteers, personalized signs to welcome back returning runners, and rifle-toting characters waiting to greet every runner at the finish, it's no wonder first-timers and 50 Staters alike call Hatfield McCoy an "incredible experience" and a "must-do event!"
Runner-up: Marshall University Marathon (Nov)
Eau Claire Marathon 🏆
Eau Claire, WI (Apr)
The City of Bridges lives up to its billing (and then some) at this spirited springtime marathon. With nine unique bridge crossings over the Chippewa and Eau Claire Rivers, the course showcases the city and its many green spaces. Finishers tout the "beautiful scenery" and "amazing atmosphere fueled by its community support." And just when you feel your energy waning, the final three miles will add a spring to your step courtesy of the Blugold Mile powered by exuberant UW–Eau Claire students and the Musical Mile featuring local musical acts. Finish strong, then join the Barstow Block Party to grab a beer and cheer on your fellow runners as they near the end of their own 26.2-mile journey.
Runner-up (tie): Madison Marathon (Nov), Milwaukee Lakefront Marathon (Oct)
Jackson Hole Marathon
Jackson, WY (Sep)
Staged under the watchful eye of the snow-capped Teton Range, Jackson Hole is a "moose"t-run favorite. Finishers laud JHM as the "ultimate small-town scenic race" for its "low-key" vibe and "breathtaking beauty." (Keep an eye out for ospreys nesting along the route.) Founded by accomplished ultrarunner Lisa Smith-Batchen, this is a marathon for runners by runners, with recent course changes ensuring its Boston Qualifier status. The majestic views of Grand Teton may leave you feeling weak in the knees, or more likely that's the altitude, since Jackson sits at an elevation of 6,000+ feet. After the race, make time to visit Grand Teton and Yellowstone National Parks before each goes into hibernation for the winter.
Runner-up: Run with the Horses Marathon (Aug)
Have you run any of our best marathons in the U.S.?
Post your own review to share your experience and help other runners make smart decisions! And use RaceRaves to discover more great marathons across the country: search for races by month or by state and city, or try our handy Find a Race tool to search for events by name, date, location, distance, terrain & more. Then sign up for a free account to start building your future wish list, and use our smart 50 States Map to track your racing accomplishments!
---
Author: Mike Sohaskey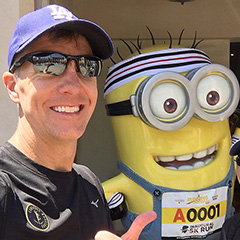 Mike Sohaskey is the co-founder of RaceRaves, the premier online reviews community for runners to share their race experiences and find their next challenge. Mike honed his creative and critical thinking skills as a research scientist, earning a Ph.D. in Cancer Biology from Stanford. He's also completed over 100 races — including 50+ marathons and ultras — in locations ranging from Antarctica to Zimbabwe.
Other RaceRaves articles you'll enjoy (trust us!):
Best Bets for Boston Marathon Qualifying Races
Introducing your (smart) 50 States Map
Runners Choice: Best Half Marathons in the U.S.
Toughest Road Marathons in North America
Unconventional Races that dare to be different
And for more helpful articles, check out our blog!
Subscribe & Stay Connected
Find this article informative or entertaining? Please share it, and be sure to subscribe to our newsletter to receive future articles by email! And let others know RaceRaves is the premier online resource to DISCOVER, REVIEW & TRACK all their races and to CONNECT with other runners!