Picture the word "race" in your mind, and a predictable image emerges: start and finish lines + road lined with cheering spectators + runners competing to be the first across the finish. It's a tried-and-true formula as old as racing itself. And yet a growing number of race organizers are rethinking this formula, putting their own unique spin on the conventional blueprint. Here we spotlight eight innovative events that stoke the fires of competition in creative new ways.
Know of an unconventional race not featured here? Enlighten us in the Comments below!
---
A Race for the Ages (ARFTA) – Manchester, TN (Aug 31 – Sep 4, 2017)
ARFTA is the newest test of endurance from the mind of Gary Cantrell aka Lazarus Lake, the man who brought you the infamous Barkley Marathons. Similar in concept to the Dipsea Race (see below), start times are handicapped by age, with runners over 48 years old being permitted the number of hours equal to their years of age in which to accumulate as many miles as possible on a relatively flat, one-mile loop course known as the "Deadman Mile". Hot meals are served every six hours. Runners 48 and younger (i.e. "kids") compete over the final 48 hours of the race, and the overall winner is the runner who records the most miles prior to the race-ending banquet at noon on Labor Day. Though the format of the race fuels competition among all ages, the comraderie of ARFTA—friendships formed, relationships rekindled and stories shared—is the main attraction for runners both young and old.
Man Against Horse Race – Prescott Valley, Arizona (Oct 7, 2017)
Man vs Horse – Indian Wells Ultra – Inyokern, CA (Oct 8, 2017)
If racing against other bipeds has gotten stale, you may be ready for a four-legged rival. Produced under the auspices of the American Endurance Ride Conference, these unique events allow runners and riders to compete directly against each other over distances ranging from ten to 50 miles. Unlike ride & tie events in which participants alternate between running and riding, each competitor chooses to tackle the entire distance either on foot or on horseback. Whether you're traveling on two legs or four, though, you can expect killer scenery, steep hills and rugged terrain with plenty of elevation change to challenge all your legs and both your lungs. Who said horsing around was a bad thing?
Skydive Ultra Run – Rosharon, TX (Oct 28, 2017), Clewiston, FL (Jan 25–28, 2018)
Looking for the ultimate runner's high? Would a free-fall of 10,000 feet at 120 mph to start your race do the trick? Billing itself as "The fastest first two miles of any race – guaranteed," the Skydive Ultra Run is just what the doctor ordered for adrenaline junkies and bucket list runners alike. Participants start their day with a tandem skydive from 13,500 feet, before shedding the parachute and logging their miles on an unpaved loop course. With distances ranging from 5K to 200 miles, the event caters to runners of all skill levels. And a run-only option is available to those who are disinclined to jump out of airplanes. If you've ever been accused of having your head in the clouds, the Skydive Ultra Run is calling your name.
Dirty Snowflake Prediction Run – Peninsula, OH (Jan 14, 2018)
Dirty Snowflake from Western Reserve Racing is one of a growing number of races that eschew the conventional ethic of "fastest runner wins". In a prediction run, the winning runner isn't necessarily the fastest; rather, victory goes to the runner who most accurately predicts his or her own finish time. GPS watches are not allowed on the course—this is all about how well you know your own running ability. And Dirty Snowflake adds to the challenge with unpredictable winter weather and a 4-mile unpaved course featuring roots, rocks and other obstacles. Tired of technology? Leave it at home, and let your internal clock be your guide. We predict fun times ahead!
NYCRUNS Empire State Building Run-Up – New York, NY (Feb 1, 2017; 2018 TBD)
Sorry, gravity: what goes up mustn't always come down. This is especially true of the sport known as tower running, in which participants run up man-made structures such as skyscrapers. Now in its 40th year as the marquee tower race in the world, the Empire State Building Run-Up challenges participants to climb the iconic building's 86 stories and 1,576 stairs, with the winner reaching the top in around ten minutes. In addition to the Big Apple, several other cities across the US — and around the world — host tower races of their own, including quad-burning climbs in Los Angeles (75 stories/1,664 stairs), Chicago (103 stories/2,109 steps) and Houston (35, 60 or 75 flights). And many tower races work closely with one or more non-profits, so you can raise funds for a good cause while you raise your heart rate. Where else can spectators cheer you on from an elevator? Going up!
4 MPH Challenge – Whiskeytown, CA (Mar 17–18, 2018)
How long can you maintain a 15 minute-per-mile pace? That's the question faced by competitors in the 4 MPH Challenge. The rules of this low-key trail race are simple: each runner must complete the six-mile, point-to-point course within 90 minutes or be disqualified. The cycle then repeats in 90-minute intervals until one runner remains. The cruel twist here is that every runner remains in the lead until they miss a cutoff, at which point their day is done. Run it fast or run it slow, speed is irrelevant with a magic number of four mph. And though running six miles at a time indefinitely may sound like a lonely prospect, the Challenge is a surprisingly social event with runners starting each lap together and intermingling between laps. So lace up your running shoes and channel your inner tortoise—who needs Margaritaville when you've got Whiskeytown?
Wings for Life World Run – Various locations around the world (May 6, 2018)
Tired of chasing the finish line? Let it come to you! The Wings for Life World Run is an ingenious concept and the only race in which the finish line chases the runners. Held one day a year at the same time (11am UTC) in various cities around the globe, the goal is to run as far as possible before being overtaken and passed by a gradually accelerating "Catcher Car" which acts as a moving finish line. Each runner sets their own distance goals, from breaking a sweat to chasing the world record of 92.14km (57.25 miles!). No event location near you? Download the WFLWR app to join the fun and be chased by a Virtual Catcher Car. Best of all, 100% of the entry fees and donations fund scientific research and clinical trials through Wings for Life, a not-for-profit spinal cord research foundation dedicated to finding a cure for spinal cord injury.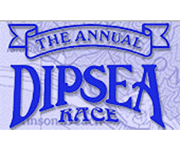 Dipsea Race – Mill Valley, CA (Jun 10, 2018)
Now entering its 108th year, Dipsea is the oldest trail race in the nation. Its 7.4-mile course is equal parts beauty and beast, with 688 stairs and steep climbs that boast names like "Cardiac" and "Insult Hill". Though conventional in the sense that the first runner to cross the finish line wins, the race uses a time-tested system of handicapping participants to level the playing field: each entrant receives "headstart" minutes based on age and gender, such that the oldest and youngest runners start before the faster runners, and women start before men of the same age. Also unconventional are the course's permissible shortcuts, which play heavily into the strategy of the race and favor veteran runners familiar with the course. With a quirky application process as competitive as the race itself, first-timers too may want to get unconventional (e.g. with a bribe or sob story) if they hope to run the Bay Area's most iconic footrace.
Looking for more running events? Check out our smart race finder to search for events around the world by name, date, location, distance, terrain & more. Then sign up for a free account to build your wish list!
---
Find this article informative or entertaining? Please share it, and let others know RaceRaves is the premier online resource to DISCOVER, REVIEW & TRACK all their races and to CONNECT with other runners!
Other RaceRaves articles you'll enjoy (trust us!):
Best Bets for a Boston Qualifier (Apr–Sept)
10 Presidential Races of the U.S. (PROTUS)
Getting to know the Abbott World Marathon Majors
7 Quick Picks for 2017
The Best Race Distance?
Tested & Trusted Race Day Tips (Part One)
Tested & Trusted Race Day Tips (Part Two)
5 Half Marathon Series worth a full look
Comrades Marathon: The race every runner should run