Picture race day in your mind, and a predictable image emerges: start and finish lines + road lined with cheering spectators + runners competing to be the first across the finish. It's a tried-and-true formula as old as racing itself. And yet a growing number of race organizers are rethinking this formula to add their own unique spin. Here we spotlight 11 (because 10 would be so… conventional) innovative events that stoke the fires of competition in creative new ways.
Know of an unconventional race not featured here? Enlighten us in the Comments below!
---
Dirty Snowflake 12K Prediction Run – Peninsula, OH (Jan)
The Dirty Snowflake from Western Reserve Racing is one of a growing number of races that eschew the conventional ethic of "fastest runner wins". In a prediction run, the winning runner isn't necessarily the fastest; rather, victory goes to the runner who most accurately predicts his or her own finish time. GPS watches and other timing gadgetry are not allowed on the course — this is all about how well you know your own running ability. And Dirty Snowflake adds to the challenge with unpredictable winter weather and a 4-mile unpaved course featuring roots, rocks and other obstacles. Tired of technology? Leave it at home, and let your internal clock be your guide. We predict fun times ahead!
Skydive Ultra Run – Clewiston, FL (Jan)
Looking for the ultimate runner's high? Would a free-fall of 10,000 feet at 120 mph to start your race do the trick? Billing itself as "The fastest first two miles of any race – guaranteed," the Skydive Ultra Run is just what the doctor ordered for adrenaline junkies and bucket-list runners alike. Participants start their day with a tandem skydive from 13,500 feet, before shedding the parachute and logging their land miles on a flat, unpaved and shade-free loop course. With distances ranging from 10K to 100 miles, the event caters to runners of all skill levels. And a run-only option is available to those who are disinclined to jump out of airplanes. If you've ever been accused of having your head in the clouds, the Skydive Ultra Run is calling your name.
Krispy Kreme Challenge – Raleigh, NC (Feb)
What started 16 years ago as a friendly challenge has grown into Raleigh's sweetest charity event, a self-described "test of physical fitness and gastrointestinal fortitude." And while doubters may consider its premise to be "cruller" and unusual punishment, the 2020 event attracted 1,911 participants who accepted the challenge of running 2½ miles from the North Carolina State University Memorial Belltower through downtown Raleigh to the local Krispy Kreme, then eating a dozen glazed doughnuts before running back — all in less than one hour. For those who can't stomach the thought of 2400 calories on the run, the race also welcomes "Casual" and "No-Doughnut" runners. After all, this feast of yeast is for a good cause, as the Challenge to date has raised $1.8 million for UNC Children's Hospital. Now that's a lot of doughnuts.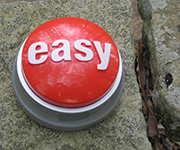 The Barkley Marathons – Frozen Head State Park, TN (Mar/Apr)
Yes, it has a start and finish line — but it's what lies between that earns The Barkley its no-nonsense tagline as "The Race That Eats Its Young." Set in Frozen Head State Park in Tennessee, The Barkley is far more than a foot race; it's a grueling exercise in orienteering (or dis-orienteering), hardcore resolve and abject humility ending in almost certain failure well before the 60-hour time limit. Because despite the event's annual proximity to April Fool's Day, its 100-ish mile, 5-loop course is no joke, requiring as it does ~66,000 feet of climbing over inhospitable terrain and in mercurial weather. "It's good that some years no one finishes," says the race's founder Gary Cantrell, aka Lazarus Lake. "Cuz The Barkley should win sometimes, too." With only 15 finishers in its 34-year history, it's clear which side has the upper hand.
Intrepid athletes who fancy a taste of The Barkley Marathons but with the potential for success should check out The Barkley Fall Classic 50K in September.
Wings for Life World Run – Various locations (May)
Tired of chasing the finish line? Let it come to you! The Wings for Life World Run is an ingenious concept and the only race in which the finish line chases the runners. Held one day a year simultaneously in cities around the globe, the goal is to run as far as possible before being overtaken and passed by a gradually accelerating "Catcher Car" which starts 30 minutes after the runners and acts as a moving finish line. Each runner sets their own performance goals, from breaking a sweat to chasing the world record of 92.14 km. No event location near you? Download the WFLWR app to join the fun and be chased by a Virtual Catcher Car. And 100% of the entry fees and donations fund scientific research and clinical trials through Wings for Life, a not-for-profit spinal cord research foundation dedicated to finding a cure for spinal cord injury.
NYCRUNS Empire State Building Run-Up – New York, NY (May; lottery opens in Jan)
Sorry, gravity: what goes up mustn't always come down. This is especially true of the sport known as tower running, in which participants run up man-made structures such as skyscrapers. Now in its 43th year as the marquee tower race in the world, the Empire State Building Run-Up challenges participants to climb the iconic building's 86 stories and 1,576 stairs, with the winner reaching the top in around ten minutes (the course record is 9 min, 33 sec). In addition to the Big Apple, other cities across the US and around the world host tower races of their own, including quad-burning climbs in Los Angeles, Chicago and Houston. And because many of these events work closely with non-profits (the Empire State Building Run-Up is powered by the Challenged Athletes Foundation), you can raise funds for a good cause while you raise your heart rate.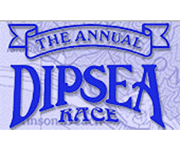 Dipsea Race – Mill Valley, CA (Jun)
Now in its 110th year, Dipsea is the oldest trail race in the nation. Its 7.4-mile course is equal parts beauty and beast, with 688 stairs and steep climbs that boast names like "Cardiac" and "Insult Hill". Though conventional in the sense that the first runner to cross the finish line wins, the race uses a time-tested system of handicapping participants to level the playing field: each entrant receives "headstart" minutes based on age and gender, with the oldest and youngest runners starting before the faster runners, and women starting before men of the same age. Also unconventional are the course's permissible shortcuts, which favor veteran runners familiar with the course. With a quirky application process as competitive as the race itself, first-timers too may want to think different (e.g. with a charitable bribe or sob story) if they hope to run the Bay Area's most iconic footrace.
Backward Mile – Comstock Park, MI (Jun)
Looking to discover new muscles you never knew existed? If so, say hello to the Backward Mile. As the name suggests, participants complete the family-friendly one-mile course in reverse, starting at the finish line in the parking lot of Fifth Third Ballpark and circling the bases in reverse before finishing at the start line at home plate. Runners dress backward (though we don't recommend trying this with shoes) and run backward as the official timer counts — you guessed it — backward. Best of all, rather than receiving a medal each runner donates one of their own, with all donations going to Medals4Mettle to support individuals living with chronic or debilitating illnesses. So while you may not agree with the race's tongue-in-cheek stance that "Running forward is boring," everyone can get behind (or in front of) such a worthwhile cause.
A Race for the Ages (ARFTA) – Manchester, TN (Sep, Labor Day Weekend)
From the mind of Gary "Laz" Cantrell comes an event designed for veteran ultrarunners who may have slowed over the years but in whom "the fires of competition still burn bright." ARFTA start times are handicapped by age, with runners 41 and older being permitted the number of hours equal to their years in which to accumulate as many laps as possible on a relatively flat, one-mile loop course known affectionately as the "Deadman Mile." Runners 40 years of age and younger (i.e. the "kids") compete over the final 40 hours, and the overall winner is the runner who records the most miles prior to the race-ending banquet at noon on Labor Day. Though its format fuels competition among all ages, the camaraderie of ARFTA — friendships formed, relationships rekindled, and stories shared — is the main attraction for runners young and old.
Man Against Horse Race – Prescott Valley, Arizona (Oct)
If racing other bipeds has gotten stale, you may be ready for a four-legged rival. Produced under the auspices of the American Endurance Ride Conference, this unique event allows runners and riders to compete directly against each other over distances of 12, 25 or 50 miles. Unlike ride & tie events in which participants alternate between running and riding, each competitor chooses to tackle the entire distance either on foot or on horseback. Whether you're traveling on two legs or four, you can expect killer scenery, steep hills and rugged terrain with plenty of elevation change to challenge all your legs and both your lungs. And the unpredictable weather adds one more wild card to the mix. Who ever said horsing around was a bad thing?
Big's Backyard Ultra – Bell Buckle, TN (Oct)
How long can you maintain an average mile pace of 14 minutes, 24 seconds? That's the question faced by competitors at Big's Backyard Ultra, the brainchild of Gary "Laz" Cantrell, founder of The Barkley Marathons (above). The rules of this seemingly low-key trail race are simple: each runner must complete the 4.167-mile loop course within 60 minutes or be disqualified, with the cycle repeating every hour until one stalwart runner remains. Big's is more a war of attrition than a conventional footrace, and its popularity has given rise to similar backyard ultras across the country and around the world. But when it comes to star power, the original is still the best, with this year's entry list boasting such big names as Camille Herron, Courtney Dauwalter and Maggie Guterl, who in 2019 became the first female winner in the event's 7-year history.
(Updated Feb 20, 2020; originally published June 28, 2017)
Looking for more running events? Search for races by state/city or month, and try our handy Find a Race tool to search for events by name, date range, distance, location, terrain & more. Then sign up for a free account to build your wish list and start coloring in your 50 States Map!
---
Author: Mike Sohaskey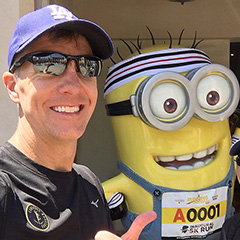 Mike Sohaskey is the co-founder of RaceRaves, the premier online reviews community for runners to share their race experiences and find their next challenge. Mike honed his creative and critical thinking skills as a research scientist, earning a Ph.D. in Cancer Biology from Stanford. He's also completed over 100 races — including 50+ marathons and ultras — in locations ranging from Antarctica to Zimbabwe.

Other RaceRaves articles you'll enjoy (trust us!):
10 Quick Picks for 2020 races
Runners Choice: Best Half Marathons in the U.S.
Runners Choice: Best Marathons in the U.S.
Best Bets for Boston Marathon Qualifying Races
Tested & Trusted Race Day Tips
Introducing your (smart) 50 States Map
Running on all seven continents
And for more helpful articles, check out our blog!
Find this article informative? Please share it, and let others know RaceRaves is the premier online resource to DISCOVER, REVIEW & TRACK all their races and to CONNECT with other runners!