As "tireless" goes, the Energizer Bunny's got nothing on Fran Libasci and Tom Brand. Since crossing their first marathon finish line in New York City at age 49 this duo from Summit, New Jersey has:
Conquered 417 marathons and ultras between them
Finished all 50 states twice, concluding their first nationwide tour in Missoula, Montana in July 2010 and their second in Humble (with a silent "H"), Texas in December 2012. And they're now on the verge of completing their third tour, an amazing achievement they'll celebrate this weekend (July 30) at the Frank Maier Marathon in Juneau, Alaska.
Completed marathons on 5 continents, with plans to finish all 7 in 2017.
Earned top-tier "Titanium" status in the Marathon Maniacs club
And setting the pace in her own home state, Fran in 2012 became the first New Jersey woman ever to run 100 marathons, a feat she'll soon eclipse herself when she crosses the 200-marathon milestone.
Their race schedule may set the tone for their travels, but their other hobbies — which include geocaching and visiting local museums, zoos, botanical gardens, ballparks and national parks — help them to appreciate each destination beyond the finish line.
Given their passion for races and intimate familiarity with the American racing landscape, we asked Fran and Tom to share their favorite races with runners looking to plan their 2016 (and beyond!) schedule. Among their criteria, the two are most likely to seek out and enjoy races produced by running clubs for the sheer love of the sport. And though the world's largest marathon (the TCS New York City Marathon) ranks among their favorites, they prefer smaller events with fewer than 500 participants.
Here we're pleased to present the fruits of their selection process: 15 favorite U.S. races plus one (bonus) international race & 10 can't-miss honorable mentions. Each race is described in their own words. And for non-marathoners, all but four include shorter — and in the case of the ET Full Moon Midnight Marathon, longer — distances as well (indicated by a *).
Agree? Disagree? Got your own rave race to share? Let us know in the comments below!
Favorite 16 (by upcoming date)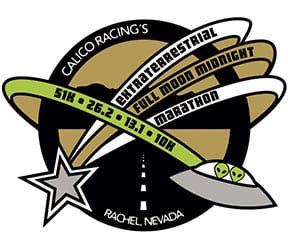 ET Full Moon Midnight Marathon*
(Rachel, NV | Aug 20, 2016)
2½ hr bus ride from Las Vegas. Race starts at midnight by the "black mailbox" and is run entirely along the Extraterrestrial Highway, with a steady uphill climb to the halfway point, then down/flat for the second half. Runners don all types of lights, blinky things and headlamps. Held on the weekend closest to the full moon.
Kauai Marathon*
(Koloa, Hawaii | Sept 4, 2016)
Paradise with a marathon — a very hilly marathon. However, all the hard work pays off at mile 19 when you catch beautiful vistas of the Pacific Ocean. Finish alongside the ocean.
Berlin Marathon*
(Berlin, Germany | Sept 25, 2016)
Extremely well organized! Wonderful tour of the city with amazing spectator support and a big finish through the Brandenburg Gate. Biggest expo ever. Also, don't miss the International Friendship Run 5K the day before the marathon — a lovely celebration of what is good in this world. (Editor's note: Berlin uses a lottery system for registration; 2016 registration is now closed)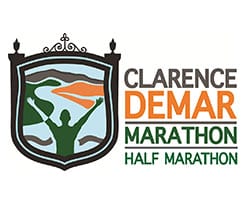 Clarence DeMar Marathon*
(Gilsum, NH | Sept 25, 2016)
A lovely run past farms, houses, a golf course, across a reservoir, and through two cemeteries. Some of the course is on roads open to traffic, but amazing volunteers help with safety. In addition to a great course, the race organizers and volunteers go out of their way to make each and every runner "feel the love". The college town of Keene (where the race finishes) is the picture-perfect New England town. Town square, church with white steeple and fabulous restaurants and shopping.
Quad Cities Marathon*
(Moline, IL | Sept 25, 2016)
Boasting 5 different races (there is something for everyone), 4 cities, 3 bridges, 2 states (Illinois and Iowa) and one island, with a great deal of the course alongside the Mississippi River!
Freedom's Run*
(Harper's Ferry, WV | Oct 1, 2016)
26 miles of history running through 4 National Parks. Shuttles bring runners to the start at Harper's Ferry. The course runs alongside the C&O Canal, Antietam National Battlefield, and the Potomac Heritage Trail with the finish in Shepherdstown. No other marathon provides such a unique historical experience.
Detroit Free Press/Talmer Bank Marathon*
(Detroit, MI | Oct 16, 2016)
Medium-sized event which provides a lovely tour of the city and spectacular views. Unique treat of running over the Ambassador Bridge into Windsor, Canada and then back to Detroit through the mile-long Detroit-Windsor tunnel. (Editor's note: Journey fans, here's your chance to experience the "South Detroit" Steve Perry sang about!)
New York City Marathon
(New York City, NY | Nov 6, 2016)
By far the largest race on our list, and by far the most complicated logistically. But those two issues aside, there is absolutely nothing like running through the 5 boroughs of the city, each with its unique characteristics and each with hundreds of thousands of cheering spectators, music blaring, millions of slippery Gatorade cups crushed under foot — ahhh New York! Running along you may turn to your right and see a group from France, to your left a group from Korea, and ahead of you someone from Paraguay… and on and on. Certainly New York is always a memorable experience. (Editor's note: NYC uses a lottery system for registration; 2016 registration is now closed, 2017 registration opens in January)
Philadelphia Marathon*
(Philadelphia, PA | Nov 20, 2016)
While we tend to stay away from large marathons, Philly provides a fabulous tour of the City of Brotherly Love. Stay at a hotel within walking distance of the start/finish, which is in front of the Philadelphia Art Museum and the famous "Rocky" steps.
Rocket City Marathon
(Huntsville, AL | Dec 10, 2016)
Of all the marathons we've done, this is arguably the best-marked course! A new course was introduced in 2014 with more turns than we could count, but each one was perfectly marked with arrows on stakes or with painted markings on the road. Outstanding aid stations and course support. Some of the roads are open during the event, but police and volunteers keep the runners safe. This is a beautiful tour of the historical residential areas of the city, the U.S. Space and Rocket Center (you even get to run under the Space Shuttle Pathfinder), and the Botanical Gardens.
Zoom! Yah! Yah! Indoor Marathon
(Northfield, MN | Jan 8, 2017)
Unique indoor marathon held at St. Olaf College, comprising 150 of the most fun laps you can ever run. Amazing pre-race meal. Temperature always a comfortable 60 degrees. Personal lap counters, with all counters chanting your name on your last lap. Your favorite tunes as well as silly songs (such as "Turn! Turn! Turn!" and "Dizzy") played throughout. More camaraderie than you can imagine. We've run ZYY 4 times and will keep returning. (Editor's note: ZYY is limited to 44 runners and uses a lottery system for registration; applications for 2017 must be received by August 31, 2016, and the field of runners will be chosen on September 1.)
Bataan Memorial Death March*
(Las Cruces, NM | Mar 19, 2017)
Easily one of the most difficult marathons on our list; however, there is no time limit. Two miles uphill in ankle deep sand can't compare to the torture sustained by those this race honors. In 2007 there were 15 survivors at the event. But with the clock ticking, we fear there will soon be none.
Yakima River Canyon Marathon
(Ellensburg, WA | Apr 1, 2017)
The course follows the challenging Yakima River Canyon Valley. From mile 5 to the end you have beautiful views of the valley, the river and the train on the valley floor to your right — lush, green hills rising up on your left and ahead of you as the road twists and turns to the finish line. But don't just plan to go for the race; this is a weekend event. Hosts Bob (who has run >500 marathons) and Lenore Dolphin do everything they can to inspire, to entertain, to host, to make you laugh, and to help you remember the experience and want to return.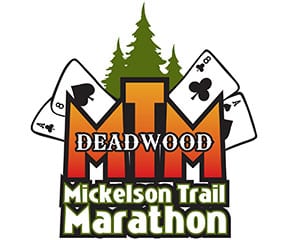 Deadwood Mickelson Trail Marathon*
(Deadwood, SD | Jun 4, 2017)
A lovely rails-to-trail race providing some amazing and serene scenery. Gradual uphill climb in the first half, then gradual downhill to the finish. Stay in the town of Deadwood where duels are staged daily in the streets.
Steamboat Marathon*
(Steamboat Springs, CO | Jun 7, 2016 [2017 TBD])
A significant (1400 ft) elevation drop, along with rolling hills and spectacular scenery throughout the 26.2 mile journey. With its great weather, you can't get much better than this.
Missoula Marathon*
(Frenchtown, MT | Jul 9, 2017)
Amazing scenery and flat first half. One hill from miles 13 to 15.5. Nice neighborhoods with enthusiastic spectator support in the second half. Wonderful volunteers, great organization, lots of nice perks (e.g. free photos courtesy of Gameface Media).
---
10 more not to miss
Morgan Valley Marathon* – Morgan, UT | Jul 30, 2016
Newport Marathon* – Newport, RI | Oct 9, 2016
Spinx Carolina Marathon & RunFest* – Greenville, SC | Oct 29, 2016
Chickamauga Battlefield Marathon* – Chickamauga, TN | Nov 12, 2016
Soldier Marathon* – Columbus, GA | Nov 12, 2016
Potomac River Run Marathon* – Potomac, MD | Nov 20, 2016
Stennis Space Center Marathon* – Stennis Space Center, MS | Nov 26, 2016
Shiprock Marathon* – Shiprock, NM | May 7, 2016 (2017 TBD)
Fargo Marathon* – Fargo, ND | May 20, 2017
Vermont City Marathon* – Burlington, VT | May 28, 2017
---
Find this article informative or entertaining? Please share it, and let others know RaceRaves is the premier online resource to DISCOVER, REVIEW & TRACK all their races and to CONNECT with other runners!
Other RaceRaves articles you'll enjoy (trust us!):
5 Half Marathon Series worth a full look
6 Racecation Destinations for History Buffs
Tom Grilk: Maestro of the Boston Marathon
Taco Bell launches runner-inspired "CarboLoad" menu
Toughest road marathons in the U.S. & Canada
The race every runner should run
The "Boston" of Half Marathons