You know New York and Houston, Chicago and Berlin,
Marine Corps and Grandma's and Philly and Portland,
But before this fall,
There are other paths to the most famous marathon of all…
With this year's Boston Marathon in the books, adrenalized age-group runners are looking ahead and eager to qualify for next year's race. Problem is, with the countdown underway to the opening of registration on September 11, there's not much time left this spring and summer to nail down that elusive Boston Qualifier (BQ).
Luckily for runners, in recent years the call of the unicorn has prompted more and more race directors to tailor their events to BQ hopefuls. With that in mind, we've done our homework/legwork to create a list of recommended BQ races from Marathon Monday in April through the close of Boston registration in September. (Check out our list of the best BQ options for October through March HERE.)
If you've run one or more of these races, please post your review to help other runners and give the race director a well-deserved shout-out!
Races that include a shorter distance(s) are indicated by a *.
---
REVEL Mt Charleston* – Las Vegas, NV (April)
REVEL Rockies* – Evergreen, CO (June)
REVEL Big Cottonwood* – Salt Lake City, UT (Sept)
(marathon, half marathon)
Course profiles: severely downhill, a REVEL hallmark
"Fast & Beautiful" is how REVEL describes its race series—and they ain't kidding. The company's calling card is its downhill, BQ-friendly courses that test both your mettle and your quads. With its net elevation loss of 5,100 feet, REVEL Mt Charleston in 2016 yielded the highest percentage of Boston Qualifiers in the country at just over 40%, along with an average finish time of 3:57:26. Likewise, REVEL Rockies starts at an ear-popping 10,500 feet before descending 4,700 feet, as runners revel in their own Rocky Mountain high featuring picturesque views of the surrounding mountains, canyons, lakes and flora. And for 11th-hour BQ hopefuls, REVEL Big Cottonwood offers a similarly fast & scenic downhill course, with nearly 5,400 feet of elevation loss starting at 9,700 feet. For all its events, REVEL goes the extra mile by offering free race photos & personalized videos, plus a generous transfer/withdrawal policy for runners who can't answer the bell.
Eugene Marathon* – Eugene, OR (May)
(marathon, half marathon, 5K)
Course profile: flat with the occasional short hill
What better place to run fast than TrackTown, USA? It's no exaggeration to say Eugene may be to running what Washington D.C. is to government. After all, not only was Nike founded here in 1964, but former University of Oregon running stars Steve Prefontaine, Galen Rupp and Alexi Pappas spent untold hours sharpening their skills on Historic Hayward Field, where you'll finish your own 26.2-mile tour of the city. Eugene's predominantly flat course, friendly spectators, calming views of the Willamette River and typically ideal running weather (this year's start temperature hovered in the low 40s) are the stuff of BQ dreams—and it shows in the fast group of hopefuls who make the pilgrimage to Central Oregon every May. Looking for a race that checks all the BQ boxes? Our advice would be to look closely at Eugene and just do it.
Shiprock Marathon* – Shiprock, NM (May)
(marathon, marathon relay, half marathon, 10K, 5K)
Course profile: 3-mile uphill followed by gradual 23-mile downhill
The Navajo Nation hosts and organizes the Shiprock Marathon, which is held entirely on sacred Navajo grounds. Shiprock exemplifies the Southwestern United States with its high desert expanses dotted with mesas, the most prominent being Shiprock itself. Race day begins with a bit of gamesmanship: buses carrying runners to the start line follow the marathon course in reverse, teasing runners with a preview of the very course they're about to run. The race then begins at roughly 5,900 feet, the course climbing gradually to 6,100 feet in the first 3+ miles before beginning a long, gradual descent to its final resting place at 5,000 feet. "Thin" and "dry" describes the New Mexico air at this altitude – and as with other high-altitude races on this list, runners who succumb to the siren call of Shiprock's fast downhill are likely to be dashed on its rocks.
(Thanks to RaceRaves Chief Lunatic Dan Solera, whose Shiprock Marathon blog post we referenced)
Wisconsin Marathon* – Kenosha, WI (May)
(marathon, half marathon, 5K)
Course profile: flat
Wisconsin may not be the fastest or even the most scenic marathon on this list, but its organizers do bill it as the "cheesiest". True to their word, a separate All Cheese Corral is provided for registered runners "willing to don the dairy that makes Wisconsin famous". Held just up the road from Chicago and across the state border, Wisconsin's figure-eight course varies by only 35 feet from its highest to lowest points, while offering runners panoramic views of Lake Michigan. And all runners receive a ticket for a free bratwurst and beer at the post-race party. One piece of non-cheesy local flavor for prospective runners: the largest and most complete woolly mammoth skeleton ever discovered was excavated in Kenosha County in 1994. Didn't know that bit of archaeological trivia? Tusk, tusk.
Fargo Marathon*– Fargo, ND (May)
(marathon, marathon relay, half marathon, half marathon relay, 10K, 5K)
Course profile: flat
Mention Fargo to anyone who's run it, and you're likely to be greeted with wide-eyed enthusiasm and regaled with stories of why you have to run this race. Marathon Maniacs, Half Fanatics and those aspiring to race in all 50 States know all about Fargo, with its Midwestern hospitality and cool May temperatures. At the same time, Fargo caters to runners of all levels with distances ranging from 5K to the marathon, plenty of on-course entertainment and a start and finish inside the Fargodome where screaming friends, family and spectators await. The course, among the flattest in the nation, leads runners on a tour of its host town plus five miles of Minnesota, including three college campuses. Not convinced? Check out the rave reviews that have earned Fargo a 4.6/5.0 rating and recognition as the best little marathon in Nort Dakoota.
Sugarloaf Marathon & 15K* – Carrabassett Valley, ME (May)
(marathon, 15K)
Course profile: flat in miles 1–5, rolling/uphill in miles 6–10, downhill in miles 11–26.2
Within a stone's (strong) throw of Canada lies Sugarloaf Mountain, eponym of Maine's oldest continuously run marathon. Runners looking for an Eastern point-to-point alternative to the fast downhill courses of Colorado and Utah will find it in Sugarloaf. Unlike its high-altitude counterparts, however, Sugarloaf's course tops out at 1,500 feet. The route follows Maine's scenic Route 27 for its entirety, offering a flat profile for the first five miles before beginning a gradual uphill trajectory that culminates with a 300-foot climb from miles 8-10. From there gravity takes over, with a 980-foot elevation loss over the final 16 miles. Sugarloaf is a smaller (660 marathon finishers in 2016), no-frills affair with a comfortable vibe and post-race food lauded by its runners. And adding to the ambience—for better or worse—is the shotgun blast used to start the race.
Mountains 2 Beach Marathon & Half* – Ojai, CA (May)
(marathon, half marathon, 5K)
Course profile: Flat with the occasional hill in miles 1–9, gradual downhill in miles 10–23, flat in miles 24–26.2
For runners, by runners—that's the vibe at this popular SoCal Boston Qualifier, held annually on Memorial Day weekend. And the formula works, as each year 25–30% of the M2B field qualifies for Boston. Despite changing slightly each year, the course typically starts with nine rolling miles through Ojai at the foot of the Topatopa mountains, followed by a gentle 700-foot descent over 14 miles before finishing with three flat miles along the Ventura beach boardwalk, steps from the Pacific Ocean. And the spectators here may be faster than the runners, as the number of Boston Marathon shirts & jackets seen along the course makes M2B feel like Boston West. If you favor low-frills, high-quality events that finish next to the ocean, M2B is your kind of race. On the other hand, if you prefer screaming crowds and raucous entertainment, you're likely to be Ojai-ly disappointed.
Governor's Cup* – Marysville, MT (June)
(marathon, marathon relay, half marathon, 10K, 5K)
Course profile: gentle net downhill with an occasional uphill
Though its name may suggest a yacht competition more than a foot race, the Governor's Cup is in fact the oldest marathon in the state of Montana. Now in its 43rd year, the race starts just east of the Continental Divide in the ghost town of Marysville, MT and offers a distance for every runner. Beginning at 5,300 feet, the marathon course drops gradually to 3,800 feet by mile 21, before climbing gently ~300 feet over the final 5+ miles. The race then finishes in the capital city and gold rush town of Helena. From there you're nearly equidistant (~200 miles) from Glacier National Park to the north or Yellowstone National Park and Grand Teton National Park to the south. And if there's a better way to celebrate a Boston Qualifer than with a visit to one of America's crown jewels, we don't know what it is.
Utah Valley Marathon* – Wallsburg, UT (June)
(marathon, half marathon, 10K)
Course profile: gradual net downhill
Utah is ski country, and with an abundance of accessible peaks and valleys the state also hosts its share of fast, downhill Boston Qualifying races. For those seeking high BQ potential in a summer race, Utah Valley promises "26.2 miles of the pain you enjoy", in the form of a 1,459-foot elevation loss from start (5,963 feet) to finish (4,504 feet). The course follows the Provo River as it winds through Provo Canyon, distracting from the aforepromised pain with seemingly endless views of, well, Utah – Bridal Veil Falls to your left, sheer rock strata to your right and another soaring mountain peak seemingly always just ahead of you. And as an added incentive, all runners who qualify for Boston here receive a Utah Valley Marathon shirt with "Boston Qualifier" printed on front.
Tunnel Marathons – Snoqualmie Pass, WA
Light at the End of the Tunnel Marathon (June; marathon)
Tunnel Vision Marathon (Aug; marathon)
Tunnel Light Marathon (Sept; marathon)
Course profile: 3 miles of flat, followed by 23 miles of gradual downhill
With a smooth downhill grade that doesn't hammer the quads, the Tunnel Marathons have earned a reputation as popular Boston Qualifiers. All three races utilize the same smooth unpaved course, though road runners needn't worry: the footing consists mainly of hard-packed gravel on non-technical terrain. Each race begins on Snoqualmie Pass (elevation 3,000 feet) with three flat miles, 2.4 of them inside a damp unlit tunnel—so unless you're a bat you'll want to bring a headlamp or flashlight. Once out of the tunnel, the course begins its steady descent of 2,050 feet over the next 23 miles, with sunscreen, insect repellent and other first-aid supplies available at aid stations along the course. Runners interested in the series will want to commit quickly, as each race has a limit of 600 runners and does sell out. In fact, the Tunnel Marathons sparked such intense demand that two other race series—the Cascade Super Series in June/September as well as Jack & Jill's Downhill Marathon & Half in July—have followed their lead and now run on essentially the same course.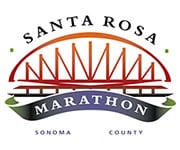 Santa Rosa Marathon* – Santa Rosa, CA (Aug)
(marathon, half marathon, 10K, 5K, Woodstock Challenge)
Course profile: flat
Conveniently situated an hour north of San Francisco and an hour west of Napa Valley lies the longtime home of Peanuts cartoonist Charles Schulz. Santa Rosa's predominantly flat course (300 feet of elevation gain/loss) features a few modest rolling hills typical of wine country, while its usual morning fog and 6:00am start time help to keep the California sun in check. And despite the city's close ties to Charlie Brown and friends, its runners don't race for peanuts: 2017 swag includes a full-zip hooded running jacket depicting the Peanuts gang, custom spinner medal and bottle of "Runner's Red" from DeLoach Vineyards. Not to mention a complimentary tasting in the DeLoach barrel room and two free tastings at the post-race beer festival. So if you do qualify for Boston in Santa Rosa, you'll have no trouble toasting your accomplishment.
(Thanks to RaceRaves member Angela Knotts, whose Santa Rosa Marathon blog post we referenced)
The following BQ options offer strategic last-minute timing—depending on Boston's registration window for that particular year, these could qualify you for two years: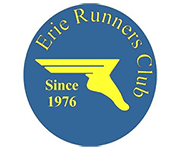 Erie Marathon at Presque Isle – Erie, PA (Sept)
(marathon)
Course profile: flat
The Erie Marathon at Presque Isle is among the last opportunities for runners to qualify for the next year's Boston Marathon. Erie offers a confluence of the factors that BQ hopefuls crave – a flat, paved course with plenty of shade and moderate late-summer temperatures. Clearly this is a winning combination, as over 30% of Erie's marathon finishers annually qualify for Boston. The course takes full advantage of the 13 miles of roads within Presque Isle State Park, circumnavigating the sandy peninsula in two loops. Along the way runners enjoy sweeping views of Lake Erie to the north and Presque Isle Bay to the south, as well as the park's numerous ponds and inlets. And while its name derives from the winter hardships endured there in the early 1800s, what runner can't appreciate the irony of passing Misery Bay at mile 22?
Huntsville Marathon* – Woodruff, UT (Sept)
(marathon, half marathon, 10K, 5K)
Course profile: consistent downhill
Billed by the organizers as "one of the most pristine marathons" in the state, Huntsville follows the tried-and-true Utah formula of beautiful scenery + a fast downhill course = BQ success. Starting at 8,700 feet on an immediate downward trajectory, the course loses a net 3,800 feet before finishing in Huntsville Town Park. And its start line altitude isn't all that's breathtaking, with marathoners enjoying unspoiled views of the surrounding peaks, Ogden Canyon and vibrant autumn hues. Still need a reason to run? Huntsville offers an audacious "Boston qualification or your money back!" guarantee—yes, you read that right—to runners who have never run Boston and who have run within ten minutes of their qualifying time in the past two years. So even if don't qualify for Boston, at least your wallet will go home happy.
Last Chance BQ.2 Marathon Grand Rapids – Grand Rapids, MI (Sept)
Last Chance BQ.2 Marathon Chicagoland – Geneva, IL (Sept)
(marathon)
Course profile: flat
As the name suggests, the Last Chance BQ.2 Marathons are designed with one goal in mind: to give speedy runners one last shot to qualify for Boston before registration opens. And Chicagoland's 2016 qualifying rate of 41% lends credence to the website's bold claim of "America's #1 Boston Qualifier". Held on the final or penultimate qualifying weekend in September, both races may leave you feeling loopy with courses comprising eight (Chicagoland) or six (Grand Rapids) identical loops within local parks. But from the flat, fast courses to the "elite" water bottle tables to the no-nonsense time limit of 4 hours 30 minutes, everything about these races screams "Boston bound". And for runners seeking a similar opportunity in the spring, the Chicagoland course now hosts a Spring Chance BQ.2 Marathon in April, which boasted a whopping 63% BQ rate in its inaugural campaign.
Looking for more running events? Check out our smart race finder to search for events around the world by name, date, location, distance, terrain & more. Then sign up for a free account to build your wish list!
Ready to train for your Boston Qualifier? Revolutionize your training with the professional coaches at Runners Connect — they'll help you run smarter and faster. Tell 'em RaceRaves sent you!
---
Find this article informative or entertaining? Please share it, and let others know RaceRaves is the premier online resource to DISCOVER, REVIEW & TRACK all their races and to CONNECT with other runners!
Other RaceRaves articles you'll enjoy (trust us!):
10 Presidential Races of the U.S. (PROTUS)
Getting to know the Abbott World Marathon Majors
7 Quick Picks for 2017
The Best Race Distance?
5 Half Marathon Series worth a full look
Toughest road marathons in the U.S. & Canada
Comrades: the race every runner should run
And for more helpful articles, check out our blog!