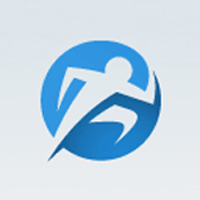 @Trevinds
Raving since 2017
Boston Marathon finisher
N/A
Active 4 years, 5 months ago
Running club(s):

None – solo runner

Rave race:

Having run a total of 45 marathons, I rave about each one.

Race that's calling my name:

They all call my name, and currently in the decision process on which one will be the next.

I run because:

of the love, and enjoyment I have in running.
Organize, track & review your races and personal bests here.
50 States Map
(Marathon or Ultra) + Half
| Race | Distance | Location | Date | Paid |
| --- | --- | --- | --- | --- |
| Race | Distance | Location | Date | Result | My Raves | My Performance |
| --- | --- | --- | --- | --- | --- | --- |
| Army Ten-Miler | 10 Miler | Washington, DC | Oct 7, 2018 | 1:34:42 | | |
| Schneider Electric Paris Marathon | Marathon | Paris, France | Apr 8, 2018 | 5:36:48 | | |
| Run Rome the Marathon | Marathon | Rome, Italy | Apr 2, 2017 | 4:57:06 | | |
| Stockholm Marathon | Marathon | Stockholm, Sweden | Jun 4, 2016 | 5:15:40 | | |
| Prague Marathon | Marathon | Prague, Czech Republic | May 3, 2015 | 5:52:10 | | |
| Athens Marathon. The Authentic | Marathon | Athens, Greece | Nov 9, 2014 | 4:53:38 | | |
| Frankfurt Marathon | Marathon | Frankfurt, Germany | 2013 | 3:54:59 | | |
| Toronto Waterfront Marathon & Half Marathon | Marathon | Toronto, Canada | 2009 | 3:36:02 | | |
| Rock 'n' Roll Washington DC | Marathon | Washington, DC | 2008 | 3:33:29 | | |
| Frederick Running Festival | Marathon | Frederick, MD | 2007 | 3:33:28 | | |
| Boston Marathon | Marathon | Hopkinton, MA | 2007 | 3:45:19 | | |
| Army Ten-Miler | 10 Miler | Washington, DC | 2006 | 1:19:00 | | |
| Baltimore Running Festival | Half Marathon | Baltimore, MD | 2006 | 1:44:41 | | |
| Marine Corps Marathon | Marathon | Arlington, VA | 2006 | 3:41:36 | | |
| Rock 'n' Roll Virginia Beach | Half Marathon | Virginia Beach, VA | 2004 | 1:59:38 | | |