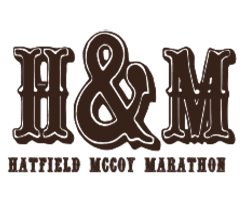 Congrats on conquering the hills in two states! Now tell other envious runners about your Hatfield McCoy experience, and you could run for FREE.
Simply post your review for any Hatfield McCoy Marathon event on RaceRaves.com by Sunday, June 23, and you'll automatically qualify to win a free entry for 2020!
PLUS, increase your odds & earn additional drawing entries by reviewing more races in Kentucky, West Virginia and beyond! (one drawing entry per review)
Our winner also receives a stylish RaceRaves race hat by Headsweats®:

It's easy to create a free RaceRaves account (or sign in via Facebook) to share your ratings and reviews as well as add photos, videos or even a blog report.
Feel free to contact us with any questions. Good luck, and thanks for sharing your race-day experiences on RaceRaves, the most trusted resource to discover, track & review all your races!
---
HOW IT WORKS: To qualify for and be automatically entered in our random drawing, you must submit your review (= one drawing entry) for the Hatfield McCoy Marathon, Blackberry Mountain Half Marathon, River Road Half Marathon or 5K between Saturday, June 8, 2019 and 11:59pm PDT on Sunday, June 23, 2019. Every review for a timed race submitted by a qualifying member and official finisher will then count as one (1) additional entry into the drawing. To ensure relevance, only reviews for races run since June 30, 2016 are eligible for the drawing.

On or around June 25, 2019, RaceRaves will randomly select the prize winners and notify them by email. If a winner fails to respond and claim their prize by 11:59pm on July 7, 2019, then another winner will be randomly chosen and secure all the glory and spoils therein. In the event the winner is already registered for the 2020 event, their registration fee will not be refunded nor can they defer to the following year; however, their free entry can be transferred to a friend. Previous RaceRaves giveaway winners are not eligible again for a period of one hundred eighty (180) days from the closing date of their winning giveaway period.

Every eligible race review counts as an entry — positive, negative or indifferent. For other runners looking to discover new races and for race directors looking to improve their events, the most important elements of any review are fairness and honesty. Please keep in mind, the more thoughtful & detailed your review, the more helpful it will be to other runners. Naturally your odds of winning depend on the number of entries received.
---
Other RaceRaves articles you'll enjoy (trust us!):
Runners Choice: Best Marathons in the U.S.
Introducing your (smart) 50 States Map
Best Bets for Boston Marathon Qualifying Races
Getting to know the Abbott World Marathon Majors
Toughest Road Marathons in North America
Best Half Marathon Series in the U.S.